Chile Chapters
Hot Sauce Makers and Distributors: Add Your Sauce to our Database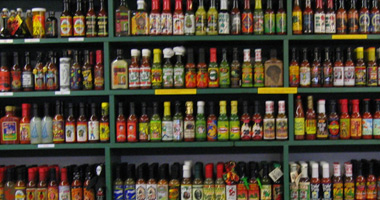 In the most recent round of updates, we've added an option to the "Add a Sauce" page, to allow submissions that aren't being reviewed. This was added in response to sauce makers wanting to add their own product. If you are a creator / producer / manufacturer / distributor / or you just have the bottle and want to submit it, follow these very simple steps to add your product to our Hot Sauce List.
Log in to your existing account, or register for a free account and click your e-mail verification.

Visit the "Add a Sauce" page. When it gets to the part about the review, you will have an optional checkbox to exclude the review portion.

Your submitted entry will be reviewed by an admin, and once it is approved, it will show up on the site and you will receive an email notification.
That's it. You'll be able to include the ingredients, where it's made, types of peppers used, official description, SHU, ingredients, photo, etc. If sending along a photo, please make sure that it is high resolution, so that a proper crop and label thumbnail can be created.. If you have any suggestions or corrections to an existing listing, don't hesitate to drop us a line via our contact page.
Other Updates
Besides the addition of this option to add a sauce only, many other small updates have been made. There are too many to list, but here are ones of note:
Old browser fixes added for IE7 and IE8. They no longer throw a fit. Visitors are presented with a subtle upgrade your browser message through PushUpTheWeb.
Lots of new photos were added. Big thanks to Vic Clinco, who writes for Chile Pepper Magazine, for providing a ton of these photos from his private collection.
"Add a sauce" links added to search results
Privacy policy and terms of use added
New tooltips were added for a few things requiring more explanation, and for future use.
IE9 placeholders fixed
Flash of unstyled text before font loads in no longer wraps on home page
---