Allegheny City Farms - Kung-Pao Rush: Oak Barrel Aged Edition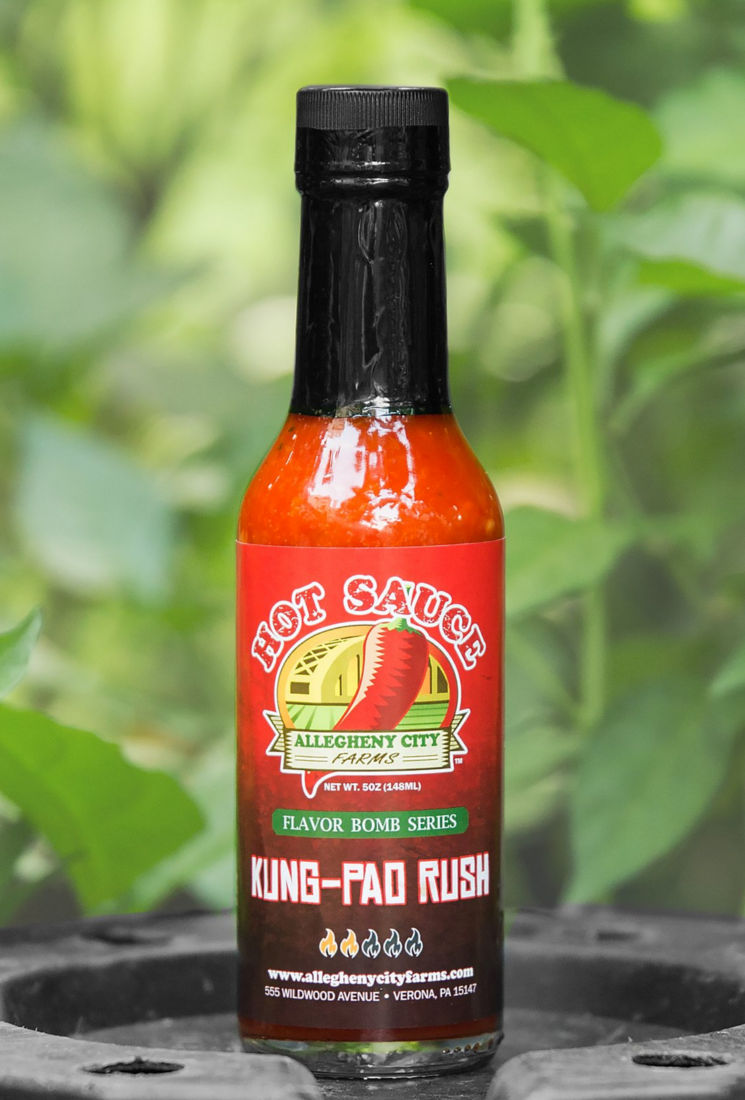 Maker:
Allegheny City Farms
Verona, PA, United States
Ingredients:
Kung Pao And Sugar Rush Peach Peppers, Rice Vinegar, Lemon Juice, Honey, Garlic, Pink Himalayan Salt, Black Pepper, Ginger, Coriander
Description:
Official:
"The 2nd hottest sauce in our Flavor Bomb Series features fresh Kung Pao and Sugar Rush Peach peppers that infuse harmoniously with honey, fresh garlic, ginger and coriander to create this unique Asian inspired hot sauce."
User Reviews
A-4.0

Reviewed by benjamin3290 on March 14th, 2019

Taste: 4
Aroma: 3.5
Looks: 4.8
Heat: 3
Label: 4

Label:

Label is enticing but a bit busy. Would get a higher score if it included Scoville rating.

Looks:

This is a very attractive hot sauce. The red sauce is a good consistency with flecks of crimson and yellow from the peppers.

Aroma:

This is a very different hot sauce. The Asian peppers included in this sauce are likely unfamiliar and unique to a portion of the tasting audience.

Taste:

Taste is very good, but very unique. There are notes of traditional chili=like flavors with a moderate level of sweetness. The bottle I have happened to be aged in oak whiskey barrels from local distillery Wigle Whiskey in Pittsburgh, PA which gives the sauce a delicious smoky flavor, balancing the brighter notes of the sauce. The combination is delicious, and I will be sad when the bottle is empty as this was a limited run sauce.

Heat:

I've had much hotter sauces. Without attempting to make up a Scoville level, I'd say this is a solid "medium"

Overall:

This sauce is unique and tasty, but the star of the show is the subtle smoky flavor attained from the oak barrel aging process. Asian kung pao and sugar rush peach peppers add a unique sweetness that is a nice note along with a moderate level of heat.