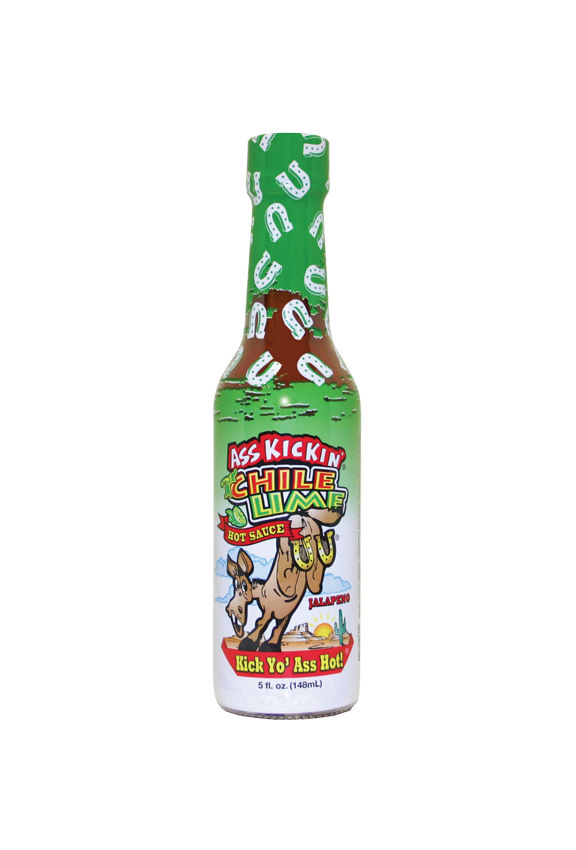 Maker:
Ass Kickin'
United States
Ingredients:
Water, Jalapeño Peppers, Sugar, Tomato Paste, Vinegar, Natural Flavors, Garlic, Xanthan Gum, And Lime Oil. Refrigerate After Opening.
Description:
Official:
"Jalapeño"
User Reviews
C2.5

Reviewed by ChiliChomper on December 10th, 2018

Taste: 3.6
Aroma: 3.5
Looks: 4
Heat: 1.4
Label: 3.5

Label:

Ass kickin' is kickin'ass as always. U U

Looks:

Deep, deep red, closing in on brown.

Aroma:

Smokey-citrusy. Surprisingly no vinegar.

Taste:

Smokey. Strongly flavored. Lime definitely stands out. AKCL would be great on a fish taco (fried w/ cabbage not grilled w/lettuce you heathen...) with a bit more heat. An approachable sauce for the non-initiated. I'm going to shoot the rest of the bottle back for the full effect. Stand by... Smoke and lime. Tabasco-level heat.

Heat:

Tabasco level. Just above mild.

Overall:

3.5 for the flavor. 1.5 for the heat. A flavorful sauce that lends itself to anything citrus related. Keep it away from cheese / queso.