Barbadiana Bliss - Original Pepper Sauce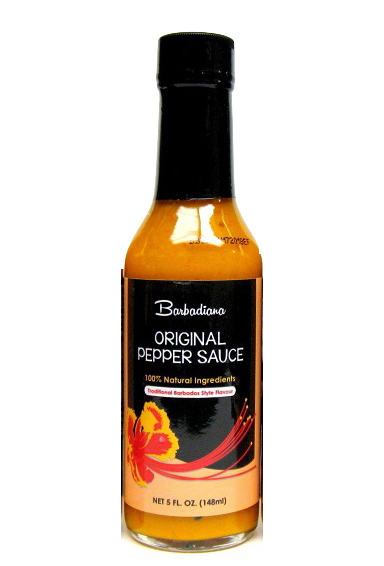 Maker:
Barbadiana Bliss
St. Augustine, FL, United States
Pepper(s):
Scotch Bonnet
Ingredients:
Water, Distilled Vinegar, Red Scotch Bonnet Peppers, Onions, Mustard ( Distilled Vinegar, No.1 Mustard Seed, Salt, Turmeric, Spices) Turmeric.
Description:
Official:
"A tasty appetiser , and traditional Barbados-style fusion, defined by mustard, Scotch Bonnet Peppers and turmeric . All natural - no additives or preservatives. Made to an authentic Barbadian recipe from the island of Barbados , - A heritage of flavour suitable for a variety of cuisine. Use as desired on sandwiches , in dips, mac 'n cheese , with meat poultry, fish and vegetable dishes to add a true taste of Barbados flare to your meals."