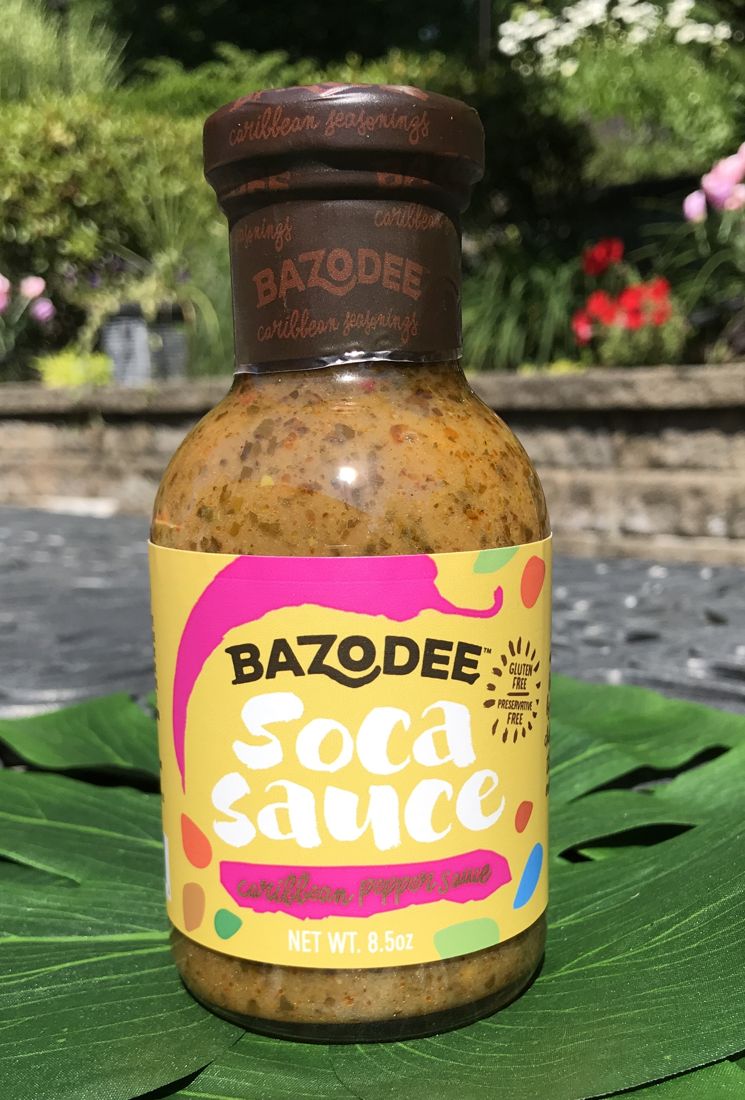 Maker:
Mavis Foods, LLC
Morristown, NJ, United States
Pepper(s):
Habanero, Jalapeño
Ingredients:
Papaya, Onions, Water, Apple Cider Vinegar, Yellow Mustard, Sunflower Oil, Bell Peppers, Cauliflower, Cilantro, Sugar, Habaneros, Garlic, Salt, Parsley, Jalapeños, Spices, Natural Orange Flavor
Description:
Official:
"Simply Made, Simply Delicious. Gluten Free, Vegan and Non-GMO. Auntie Mavis's homemade Caribbean pepper sauce is a delicious compliment to any dish. A complex medley of peppers, vegetables and seasonings that will bring the flavor of the Caribbean to your dishes. A family recipe that's been around for over forty years! A versatile sauce full of flavor and mild heat - especially great for chicken wings or drumsticks on the grill"