Benito's Hot Sauce - Mango Habanero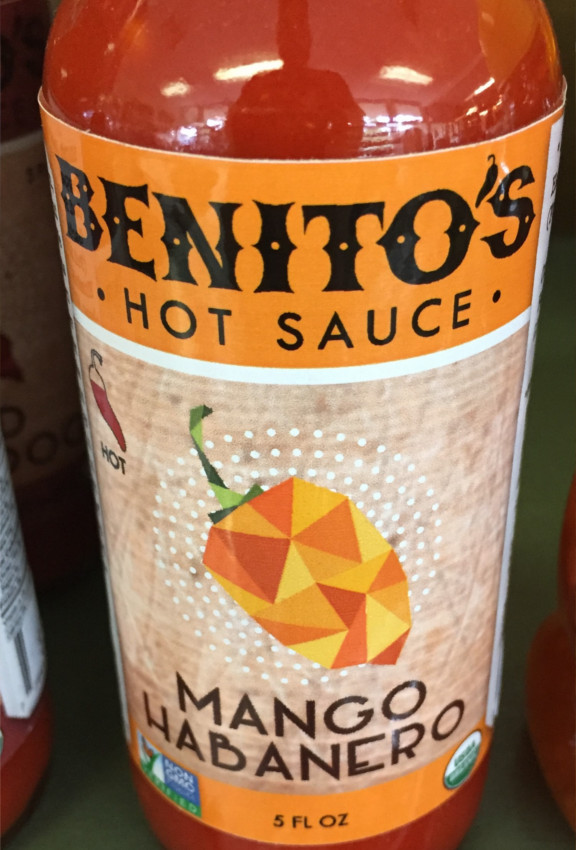 Maker:
Benito's Hot Sauce
Montpelier, VT, United States
Pepper(s):
Habanero
Ingredients:
Yellow Bell Peppers, Lime Juice, Vinegar, Habanero Peppers, Mango Nectar, Extra Virgin Olive Oil, Onion
Description:
Official:
"A fresh blend of organically grown habaneros from Foote Brook Farm in Johnson, VT and organic mangos. This sauce is scrumptious on any kind of chicken, fush, shellfish or pork. Try it on grilled shrimp skewers and whitefish!"