Benito's Hot Sauce - Old Coy Dog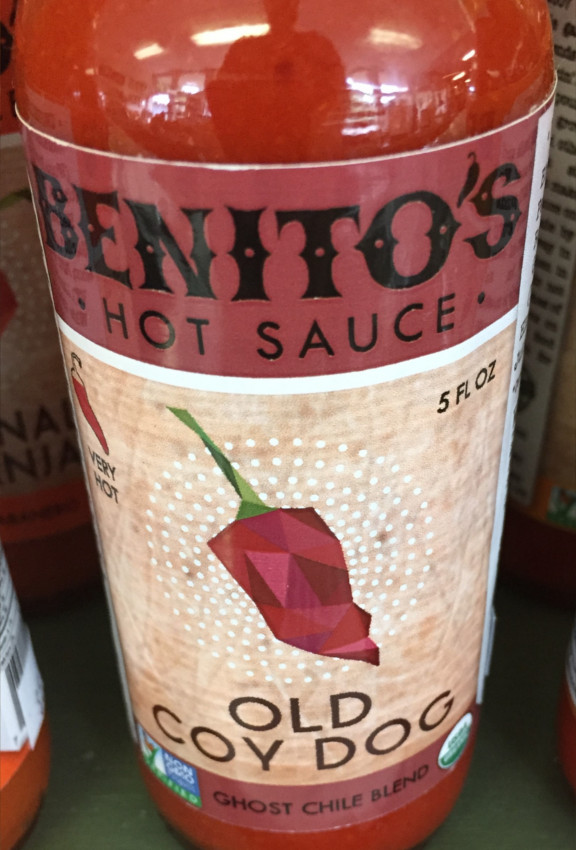 Maker:
Benito's Hot Sauce
Montpelier, VT, United States
Pepper(s):
Bhut Jolokia (Ghost Chili)
Ingredients:
Organic Bhut Jolokia (Ghost Peppers), Lime Juice, Fresh Onions, Fresh Garlic, Fresh Carrots, Red Bell Peppers, Organic White Vinegar
Description:
Official:
"Very HOT-2012 HOT PEPPER AWARDS 1ST PLACE WINNER IN THE "SUPERHOTS" CATEGORY-made with organic pickled bhut jolokia peppers. A Louisiana style sauce crafted with fresh red bell peppers, fresh onions and garlic. Organic lime juice and a tinge of organic limeade give this blend a very addictive tang…The burn hits you right away and has a solid afterglow. NO EXTRACTS!!! Just American grown Ghost Peppers!!!"