Bibigo Gochujang - Hot & Sweet Sauce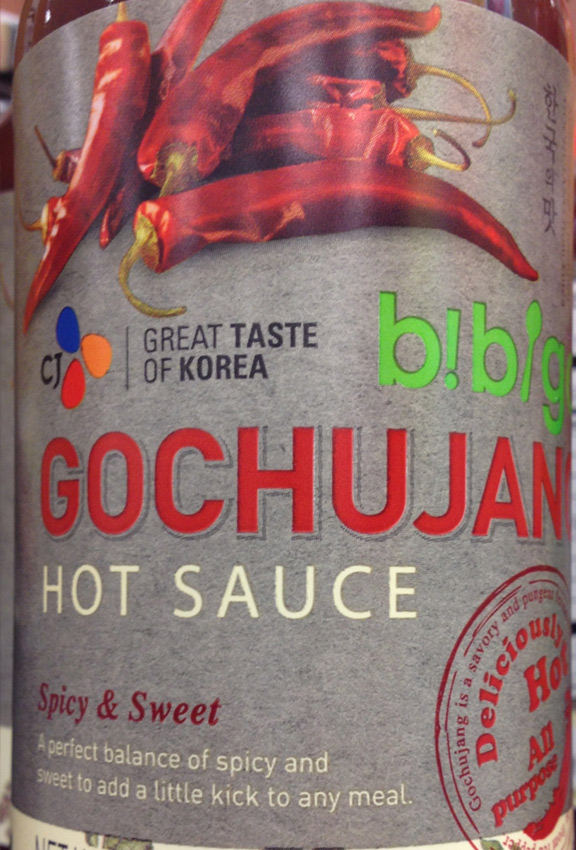 Maker:
CJ Bibigo
Los Angeles , CA, United States
Ingredients:
Hot Pepper Paste (Brown Sugar, Water, Wheat Flour, Red Pepper Powder, Soy Sauce, Salt, Onion Puree,Defatted Soybean Powder, Citric Acid, Koji), Brown Sugar, Spirit Vinegar, Water, Onion Puree, Cane Sugar, Garlic, Soy Sauce(Defatted Soybean, Wheat, Salt, Koji, Water), Cooking Rice Wine, Red Pepper Powder, Salt, Capsicum, Xanthan Gum
Description:
Official:
"A whole new dimension of Hot & Sweet to add a little kick to any meal! Bibigo Gochujang Sauce is a Korean Hot Sauce that delivers exceptional heat that is sure to add a spicy kick to any of your favorite dishes. Unlike any other traditional Gochujang sauces, Bibigo Gochujang sauce is ready-to-cook sauce with a flavorful modern twist."