Captain Tom's Datil Pepper Sauce - Happy Creek (Sweet)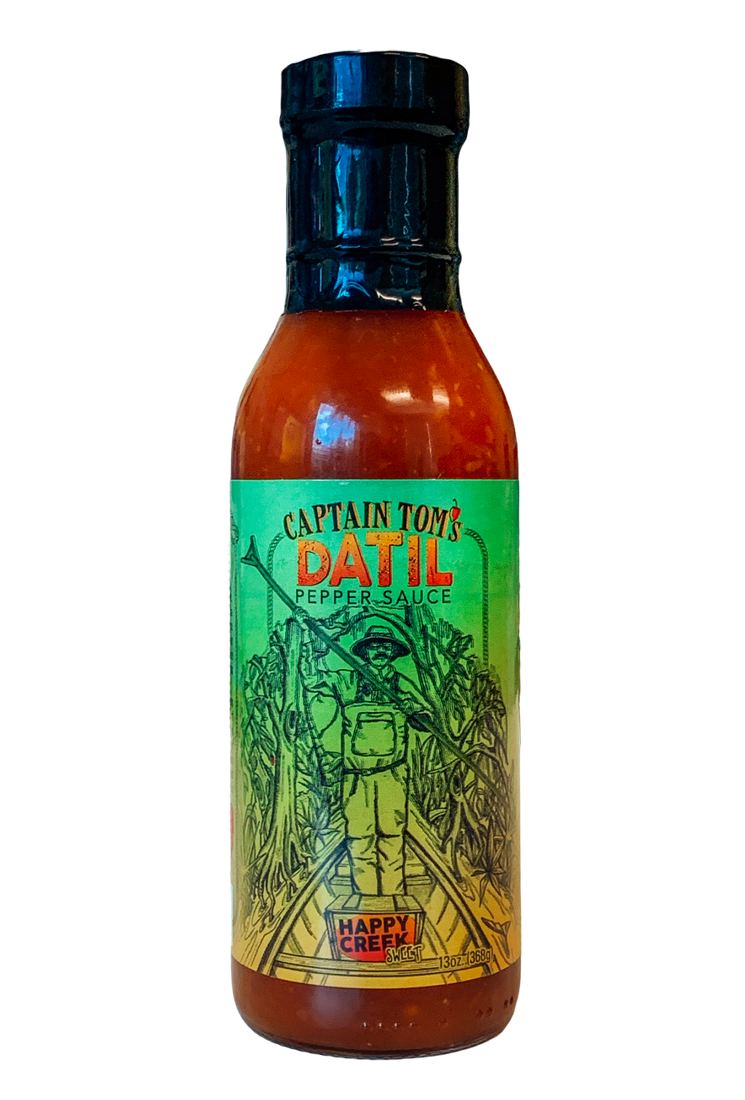 A+

5.0

/

5

BASED ON

6

REVIEWS
Maker:
Captain Tom's Datil Pepper Sauce
Chuluota, FL, United States
Pepper(s):
Datil
Ingredients:
Ketchup (Tomato Concentrate, Distilled Vinegar, High Fructose Corn Syrup, Corn Syrup, Salt, Spice, Onion Powder, Natural Flavoring) Apple Juice, Onions, Honey, Apple Cider Vinegar, Lemon Juice, Green Bell Peppers, Dark Brown Sugar, Datil Peppers, Garlic, Capsicum Extract (soybean Oil)
Description:
Official:
"No one knows for sure how the sweet, fiery Datil pepper found its way to the Sunshine State, but many believe they were brought to Florida from a small Mediterranean island named Minorca. The Minorcans were said to have cultivated the peppers near St. Augustine in the late 18th century. Legend has it, a small number of Minorcans migrated south and settled on the banks of a secluded, mystic spring-fed stream called Happy Creek. There they created the legacy of this unique, sweet Datil sauce which has been passed down through the generations and remains within the contents of this bottle for your enjoyment."