Chef Rebel Chili Sauces - Susmaryosep Garlic Flavor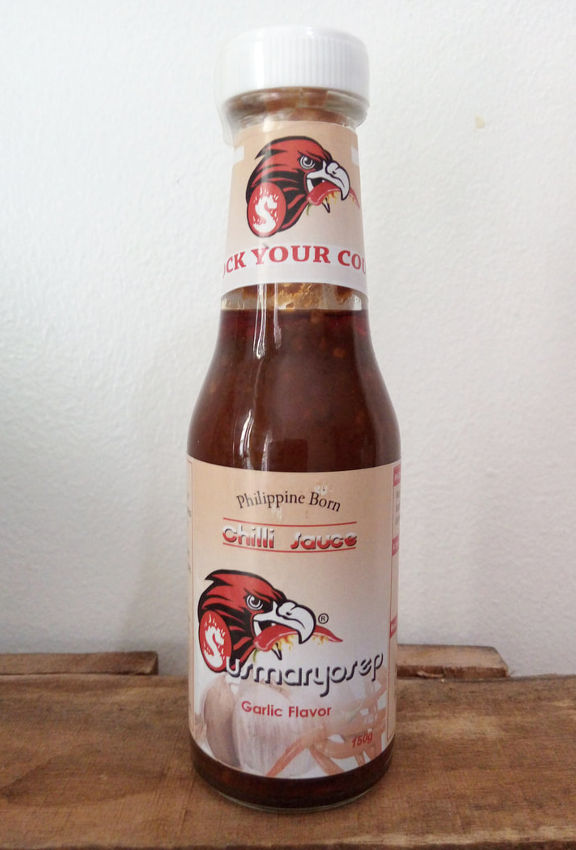 Maker:
Chef Rebel Chili Sauces
Metro Manila, Philippines
Pepper(s):
Thai
Ingredients:
Labuyo, Garlic, Vinegar, Soy Sauce, Corn Oil, Raisin, Sugar, Tomato, Ginger, Lemon Leaves, Laurel, Black Pepper, Salt
Description:
Official:
"Susmaryosep is a "one of a kind" chili sauce in the world, not created for everyone but for courageous only. For this chili sauce, only fresh and natural chili has been blended to quality ingredients. Susmaryosep chili sauce has a unique character, distinctive aroma and deliciously hot perfect taste."