Cholula - Chili Lime Hot Sauce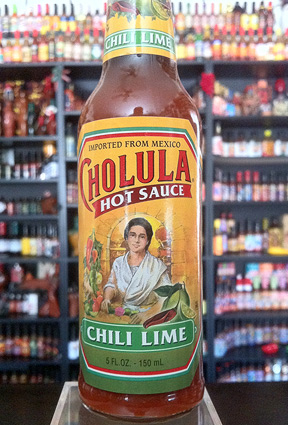 Maker:
Cholula
Mexico
Pepper(s):
Piquin, Arbol
Ingredients:
Water, Salt, Dried Peppers (Arbol And Piquin), Vinegar, Garlic, Spices, Natural Flavors, Xanthan Gum, Dried Garlic
Description:
Official:
"For Those With A Passion For Bold Flavor. Big On Flavor, Not Heat! New...Cholula Chili Lime Hot Sauce gives you all of what you love most about Cholula's Original Flavorful Fire but with the distinctively delicious, tangy hint of fresh lime. It's hot 'n' tangy flavor sensation that is incredible on tortilla chips, seafood, chicken, salad dressings and more."