Cholula - Green Pepper Sauce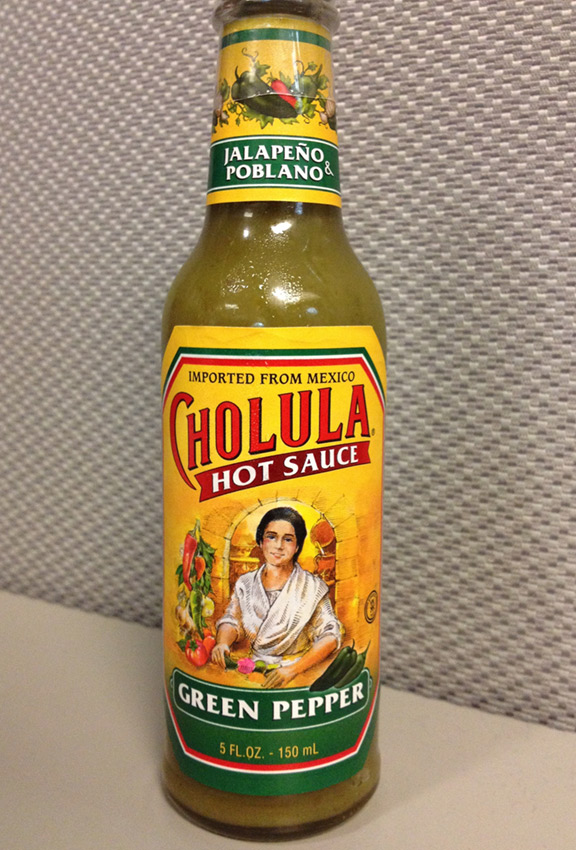 Maker:
Cholula
Mexico
Pepper(s):
Jalapeño
Ingredients:
Jalapeno Pepper, Water, Sugar, Salt, Poblano Pepper, Acetic Acid, Garlic Powder, Jalapeno Powder, Xantham Gum, Poblano Pepper Flavor, Sodium Benzoate, Sodium Metabisulfite
Description:
Official:
"Cholula® Green Pepper Hot Sauce adds a robust blend of jalapeño and poblano flavors with a touch of slight sweetness. The burst of zesty heat will be sure to awaken any palette. Cholula Green Pepper sauce is perfect for adding a tangy twist to meat, seafood, vegetables and especially dressings and marinades"