D'Elidas - Picante Chombo, Habanero Pepper (Yellow)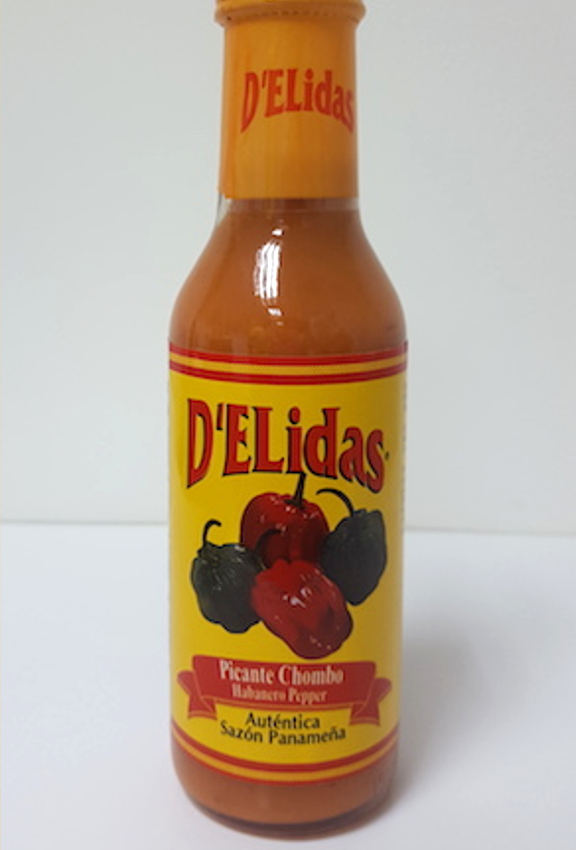 Maker:
Productos D'Elidas
Panama
Pepper(s):
Habanero
Ingredients:
Selected Chombo Pepper, Mustard, Vinegar, Water, Salt, Onion, Xanthan Gum, 0.1% Sodium Benzoate, FD&C Red #40
Description:
Official:
"World's Greatest Hot Sauce! A hot sauce packed with heat AND flavor. The D'Elidas original yellow hot sauce is made with "Aji Chombo" (Panamanian habanero chili), mustard and vinegar."