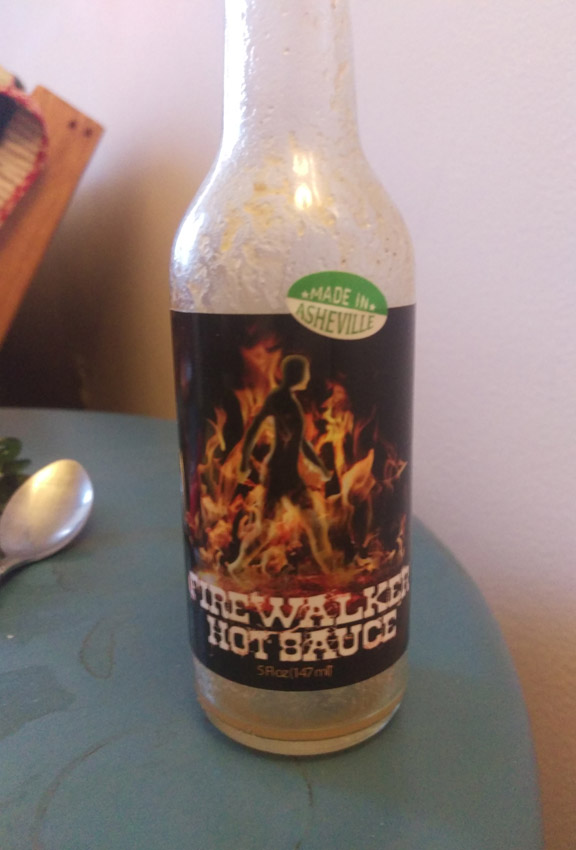 Maker:
Firewalker Hot Sauce Company
Asheville, NC, United States
Pepper(s):
Habanero
Ingredients:
Vinegar, Oranges, Lemons, Limes, Carrots, Habenaro Peppers, Pineapple, Garlic, Secret Spices
Description:
Official:
"Unlike any hot sauce you have tried before. This is the pure flavor of Citrus and Garlic with a Lucid Habanero Kick. Made with All Natural Ingredients this hand crafted hot sauce will Brighten and Intensify your food, Never Overpower it.
FIREWALKER is NOT a Novelty hot sauce, it has an everyday use heat level and never before experienced flavor.
Some of our favorite foods to heat up are Mexican, Pizza, Burgers, Sandwiches, Soups and Chili, Eggs, Dips, Marinades, Popcorn, Chex Mix, Ketchup & Ranch, and so much more!"