Ghost Pepper World - Ghost Pepper Hot Sauce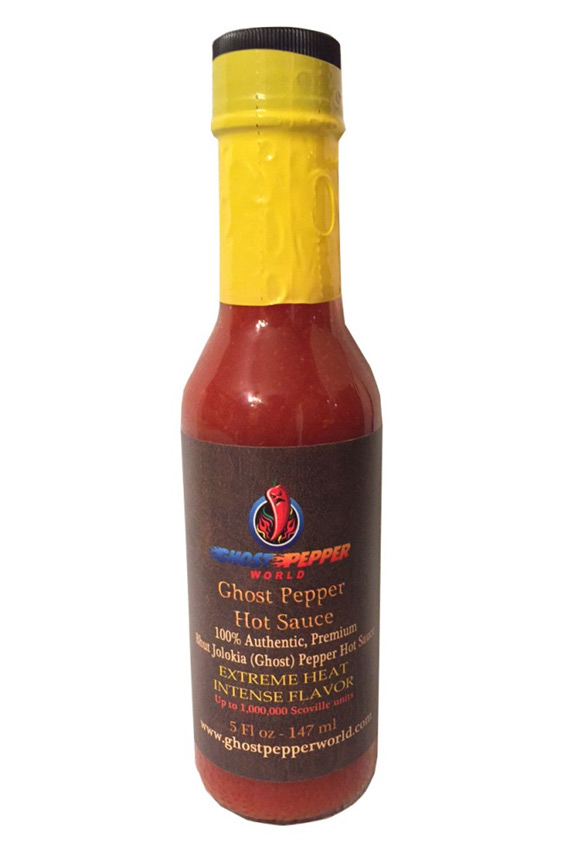 Maker:
Ghost Pepper World
Whitsett, NC, United States
Pepper(s):
Bhut Jolokia (Ghost Chili)
Ingredients:
Bhut Jolokia Peppers, Apple Cider Vinegar, Salt, Xantham Gum
Description:
Official:
"Prepare to have your taste buds and your intestinal fortitude challenged on a new scale. Our signature Ghost Pepper hot sauce is hand crafted from a special recipe that will have you dying for more. Our premium Ghost Pepper sauce uses a specially balanced blend of aged, slow-fermented, pure Bhut Jolokia pepper mash with apple cider vinegar and spices to achieve a quality sauce that boasts a flavor as powerful as the heat.

Amazing, rich, Bhut Jolokia flavor and super intense heat.
5 oz glass bottle with drip top.
1 Year 100% Money Back Guarantee"