Gindo's Spice Of Life - Original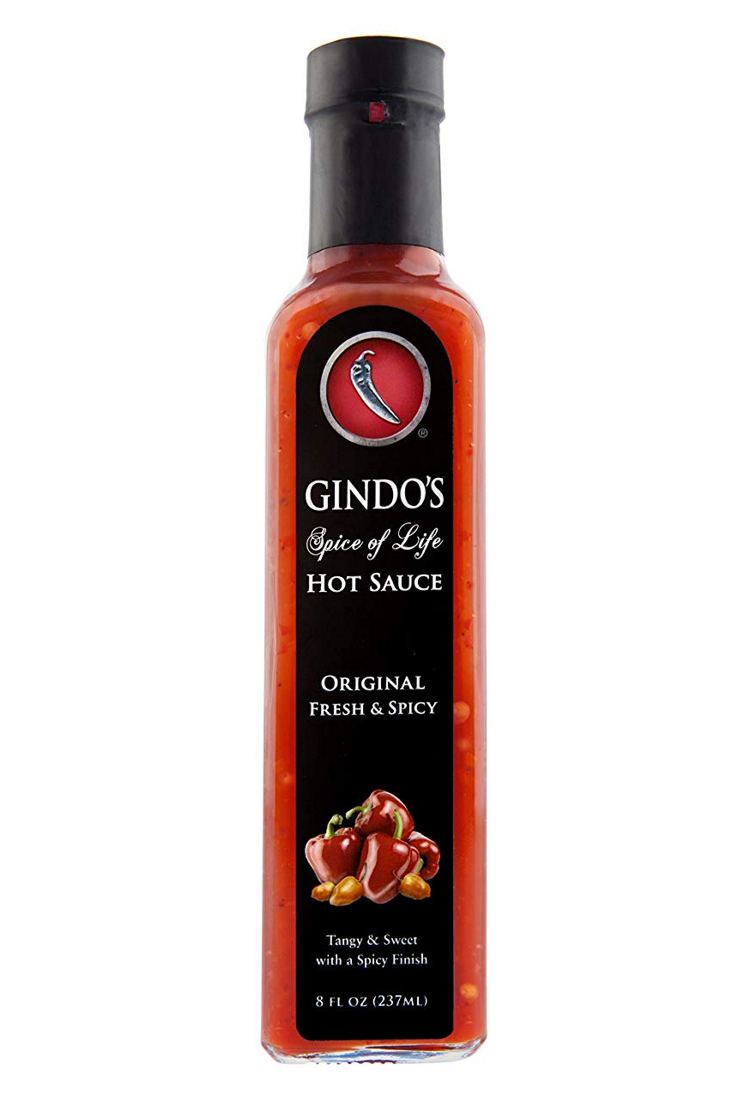 Maker:
Gindo's Spice of Life
Batavia, IL, United States
Pepper(s):
Habanero
Ingredients:
Sweet Red Pepper, Distilled Vinegar, Water, Habanero Pepper, Alasea Salt Flakes, Pink Himalaya Sea Salt Flakes, Black Lava Salt Flakes, Organic Cane Sugar, Ground Peppercorns, Xanthan Gum
Description:
Official:
"Award Winner: Gindo's Original is a 7x Award-Winning hot sauce, including First Place Best Louisiana Style at the International Flavor Awards (2017, 2016), Fiery Foods Challenge (2018, 2017), World Hot Sauce Awards (2017) and Cajun Hot Sauce Festival Hot Sauce Competition (2014).

TASTE: Tangy and sweet with a spicy finish. Composed of a blend of fresh sweet red bell and habanero peppers, as well as several carefully curated sea salts and peppercorns. Perfectly balanced with flavor and spice, this sauce has been celebrated by spice lovers, home cooks, foodies, bloggers and chefs alike.

TRY WITH: Oysters, eggs, soups, sandwiches, pastas, pizza, stews, marinades, Bloody Marys or anything that needs a little extra kick."
User Reviews
A+5.0

Reviewed by hern246 on February 3rd, 2020

Taste: 5
Aroma: 5
Looks: 5
Heat: 4.5
Label: 5

Label:

The label was accurate with the ingredients it listed, because you can taste everything. Its a nice spicy explosion in your mouth.

Looks:

The sauce is red in color, because of the pepper used. The consistency is nice and solid, it is perfecting for cooking. The texture is not overtly watery which I like.

Aroma:

It has a spicy smell, once you open the bottle. You immediately get a little spice kick when smelling it.

Taste:

The sauce has a very nice kick to it, you can definitely taste the habanero. I agree with the description that is tangy and sweet since the flavors really balance out.

Heat:

Hot but not overtly spicy to the point where your mouth burns.

Overall:

Overall this hot sauce is great, because it has a spicy taste but doesn't make you mouth burn. I would 100 percent recommend this sauce to anyone looking for something with real fresh ingredients where you can taste the peppers listed on the label!