Golden Toad - Xtinction Sauce Original Ghost Pepper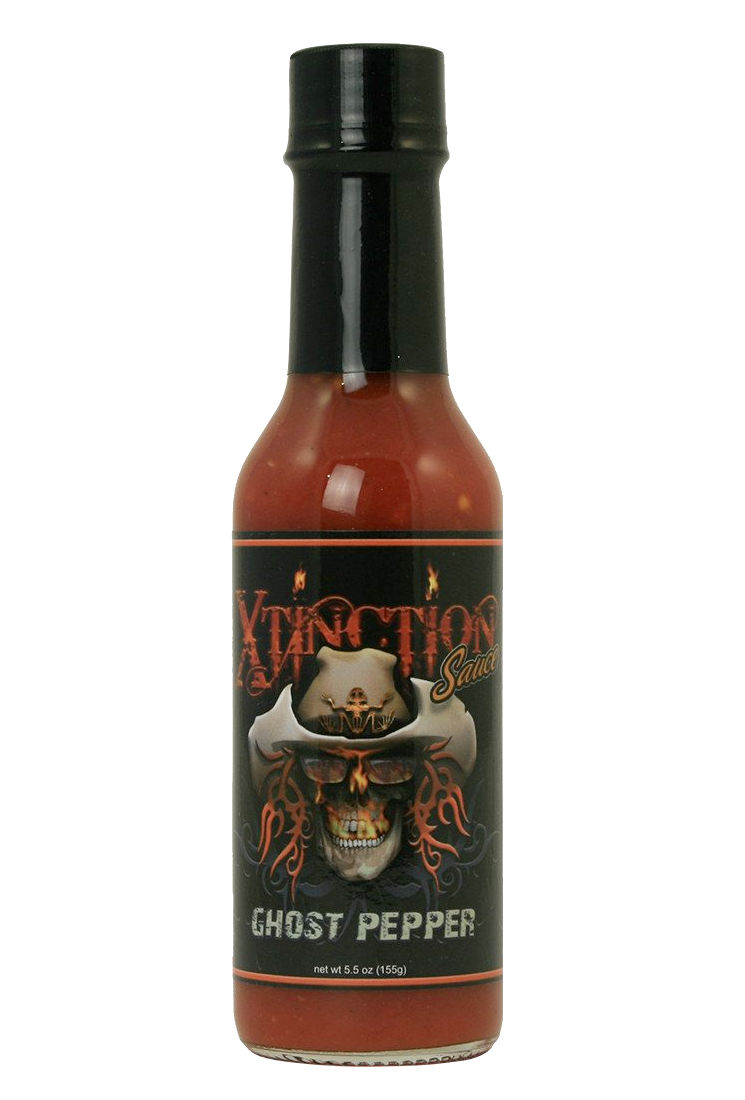 Maker:
Golden Toad
Littleton, CO, United States
Pepper(s):
Bhut Jolokia (Ghost Chili)
Ingredients:
Naga Jolokia, Red Habanero, Vinegar, Water, Salt, Honey, Garlic (Garlic, Citric Acid, Soybean Oil, Olive Oil), Black Pepper And Spices
Description:
Official:
"This sauce is made with the Ghost Pepper (Naga Jolokia) which averages over 1,000,000 Scoville Units. It's hot enough to spice up anything you desire! Keep away from anything you are fond of, especially your eyes and your children. Not recommended for people with health conditions including heart and respiratory issues."
User Reviews
A-4.0

Reviewed by season818 on March 21st, 2019

Taste: 3.5
Aroma: 3.1
Looks: 4.4
Heat: 4.5
Label: 2.7

Label:

The labeling should include scoville units of the finished sauce!

Looks:

Perfect consistency for the heat level.

Aroma:

Smells of garlic and vinegar with a good bit of nostril-searing heat.

Taste:

Great to add heat, but it's missing the smokiness associated with Ghost peppers.

Heat:

Pleasant amount of heat, but you look a little ridiculous sitting in your office and sweating.

Overall:

I will keep buying this sauce, because it lasts much longer than anything else at $7. I go through Melindas in a week, whereas a bottle of Xtinction will last 4-6 weeks.