Horsetooth Hot Sauce - The Green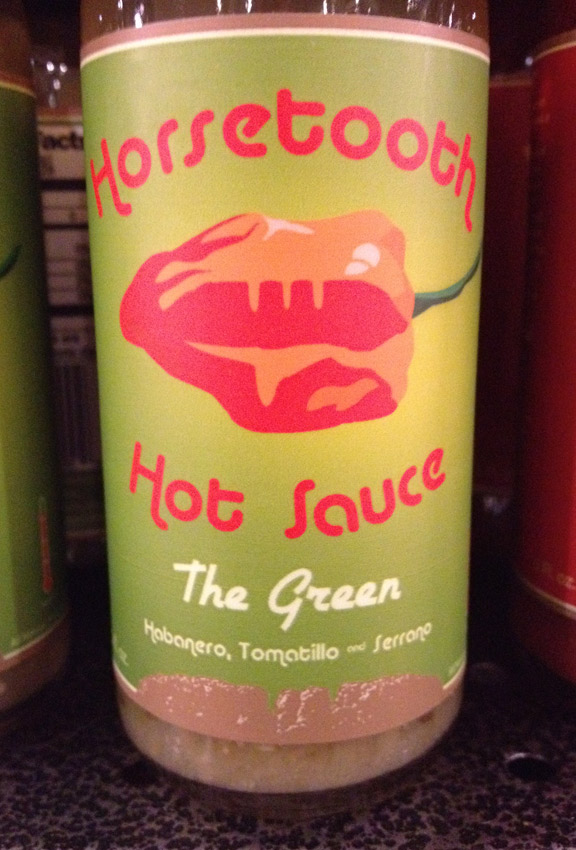 Maker:
Horsetooth Hot Sauce
Fort Collins, CO, United States
Pepper(s):
Habanero, Serrano
Ingredients:
Distilled White Vinegar, Green Habaneros, Serranos,Tomatillos, Garlic, Onions, Salt, Black Pepper, Xanthan Gum
Description:
Official:
"Don't let its calm color fool you – The Green is mean. Feisty green habaneros and sizzling serranos pair with juicy tomatillos, garlic and onion in this heady sauce that will have even your tongue sweating bullets. Miles from mild, The Green is a spicy concoction of garden-fresh flavor and unrelenting heat."