Marie Sharp's - BEWARE Habanero Sauce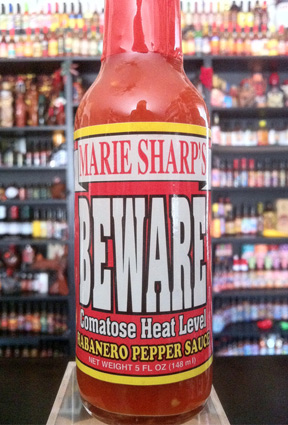 Maker:
Marie Sharp's
Belize
Pepper(s):
Habanero
Ingredients:
Capsium Oil, Habanero Pepper Mash, Fresh Carrots, Key Lime Juice, Garlic, Salt, Onions, N'awlins Cajun Creole Spices, Ginseng.
Description:
Official:
"If you are in need of extreme heat (as in mouth numbing, taste nothing else kind of heat) then this is for you. This is a quality product - as all of Marie Sharp's stuff is."