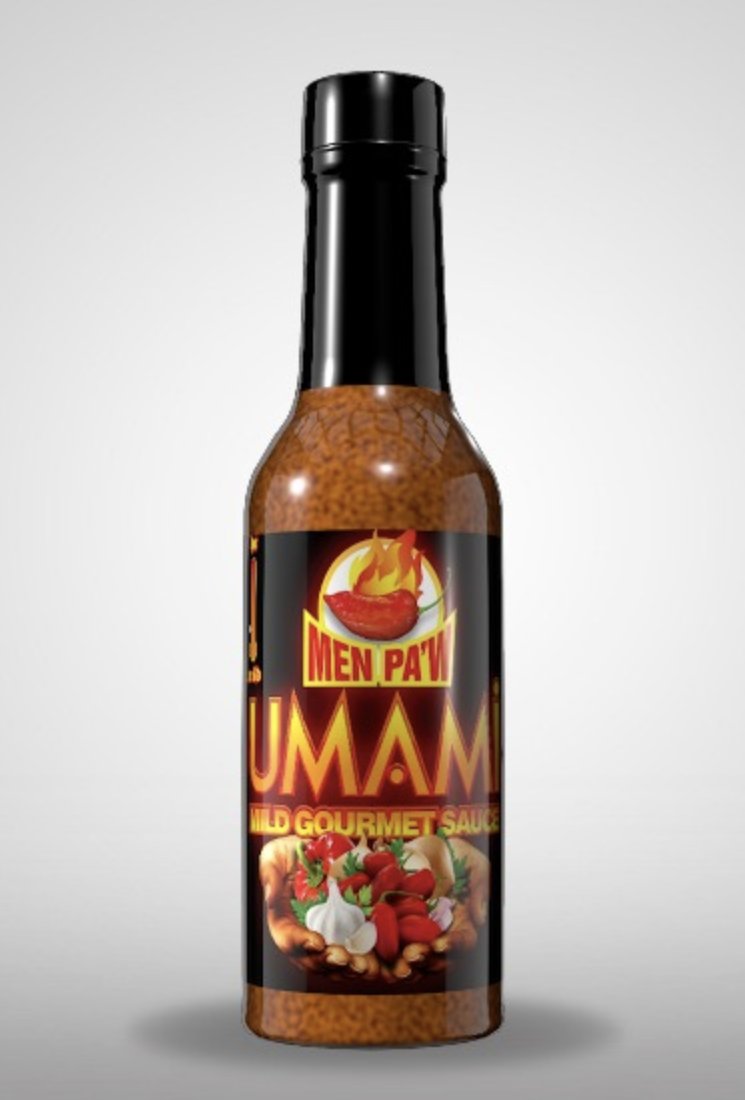 Maker:
Men Pa'w Gourmet Hot Sauces, LLC
Miami, FL, United States
Pepper(s):
Habanero, Cayenne, Jalapeño
Ingredients:
Cider Vinegar, Roasted Red Peppers, Canola Oil, Olive Oil, Onions, Cayenne Peppers, Red Jalapeno Peppers, Jalapeno Peppers, Chocolate Habenero Peppers, Salt, Garlic, Spices
Description:
Official:
"Men Pa'w is a new natural and "ORGASMIC" Gourmet Hot Sauce, a must have in the kitchen and the dining room table. Men Pa'w will revolutionize the way you eat and cook."
User Reviews
A+4.9

Reviewed by TheRainasKitchen on January 28th, 2021

Taste: 4.9
Aroma: 4.9
Looks: 4.9
Heat: 4.9
Label: 5

Label:

Labeling is top of the line....

Looks:

The colors and flavors are constant right through.

Aroma:

The aroma will make you lick your fingers.

Taste:

The taste will take your taste buds to a whole next level. Happiness in ever drop.

Heat:

Will make you cry in a good way.

Overall:

This is one of the most flavorful hot sauce I ever tried. I've recommended this to all my friends and family. Please give it a try. You won't be disappointed.