Molho Chacon - Pimenta Mexicana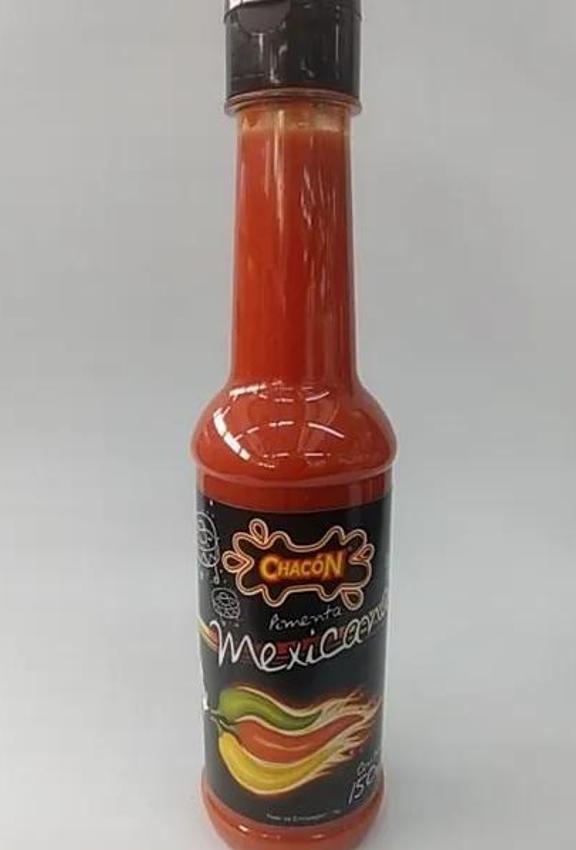 Maker:
Molho Chacon
Brazil
Ingredients:
Special Peppers, Vinegar
Description:
Official:
"No description was included or could be located."
User Reviews
C+2.8

Reviewed by chiligeorge on May 27th, 2020

Taste: 2.8
Aroma: 3.4
Looks: 2.6
Heat: 4.2
Label: 4

Label:

Black label with bright neon colours to emphasise its whacky hot nature. Its a spunky design which use very vibrant green, red and yellow peppers. The font is handwritten style for the casual feel.

Looks:

Brown red liquid sauce which pours fairly quickly. Mixed in food, it stains it red. Little ground pepper bits can be seen if you look closely.

Aroma:

Certainly vinegary. Almost olivey, but noticeable pepper notes. Not a thick smell, rather thin, similar to tabasco, but less penetrating.

Taste:

At first, i get olive notes, but as the flavour spreads over the tongue quite quickly due to its liquid nature, it leaves a prickly peppery taste, similar to cracked pepper, but less sharp. The vinegar pulls through strong, but it doesnt over power. Its rather balanced, however, this olive tast is rather interesting, at least to me

Heat:

Spicy. The heat to flavour ratio is tilted to the heat side. Its definitely spicy and it only takes a few drops to elevate the heat of a dish. A single drop on my finger caught me off by its spiciness.

Overall:

The sauce has been sitting in my fridge for some time and its always made its way into just about every dish. Even though the label states it being a mexican sauce, its more or less a sauce for everything since it has very few, if any, spices. Its spicy, it tastes like pepper, its a decent sauce. I just wished it had more going for it. Its not that interesting.