NouBess - Hot and Spicy Mango Sauce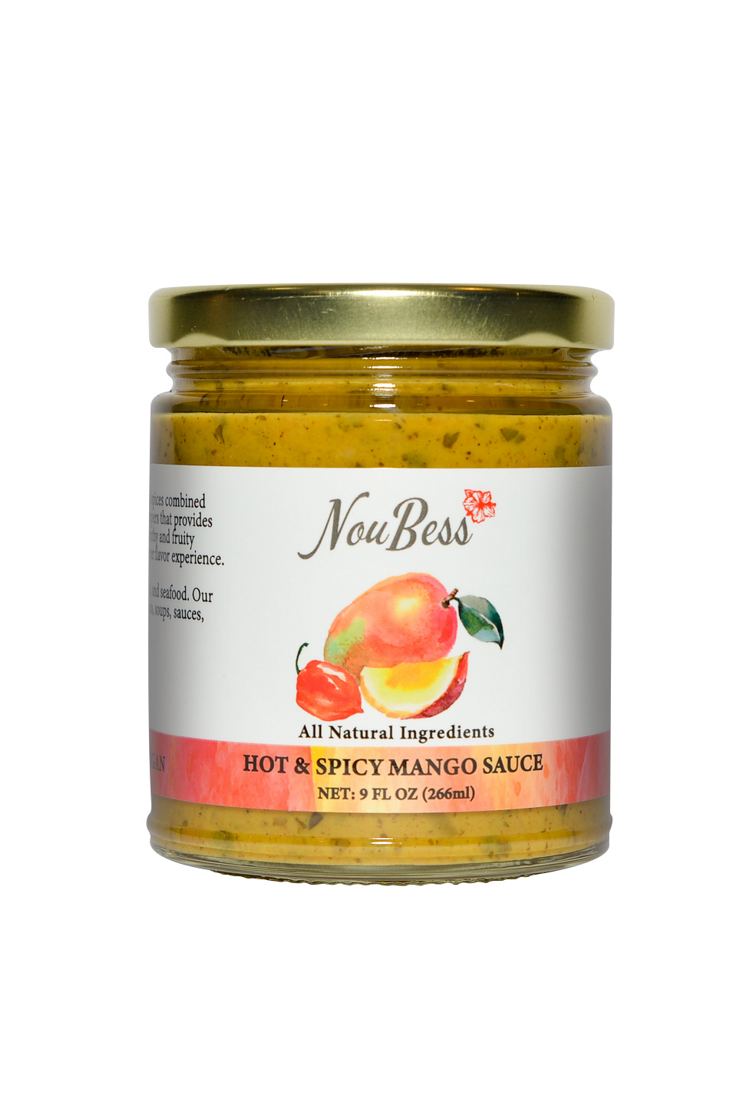 Maker:
Gemma's Living LLC
Oneonta, NY, United States
Pepper(s):
Habanero
Ingredients:
Mango, Chili Peppers, Scallion, Canola Oil, Cider Vinegar, Parsley, Garlic, Spices, Sea Salt
Description:
Official:
"Our Hot and Spicy Mango and Herbs Sauce also make a fantastic condiment to spoon over burgers, fried fish, tacos, and grilled shrimp. It adds a nice kick to meat, poultry, steamed vegetables, stews, scrambled eggs, and is a great secret ingredient to add to sauces and bean purees.

The exotic flavors of fresh herbs, organic spices, and hot peppers are perfectly balanced and deliver a memorable homemade taste.

Uses: Use as hot sauce, marinade, spread or dipping sauce. Perfect for eggs dishes, poultry, seafood, and meat.
Refrigerate after opening

No MSG, No Artificial Flavors, No Fillers, and No Preservatives"