NouBess - Original Hot and Spicy Herbs Sauce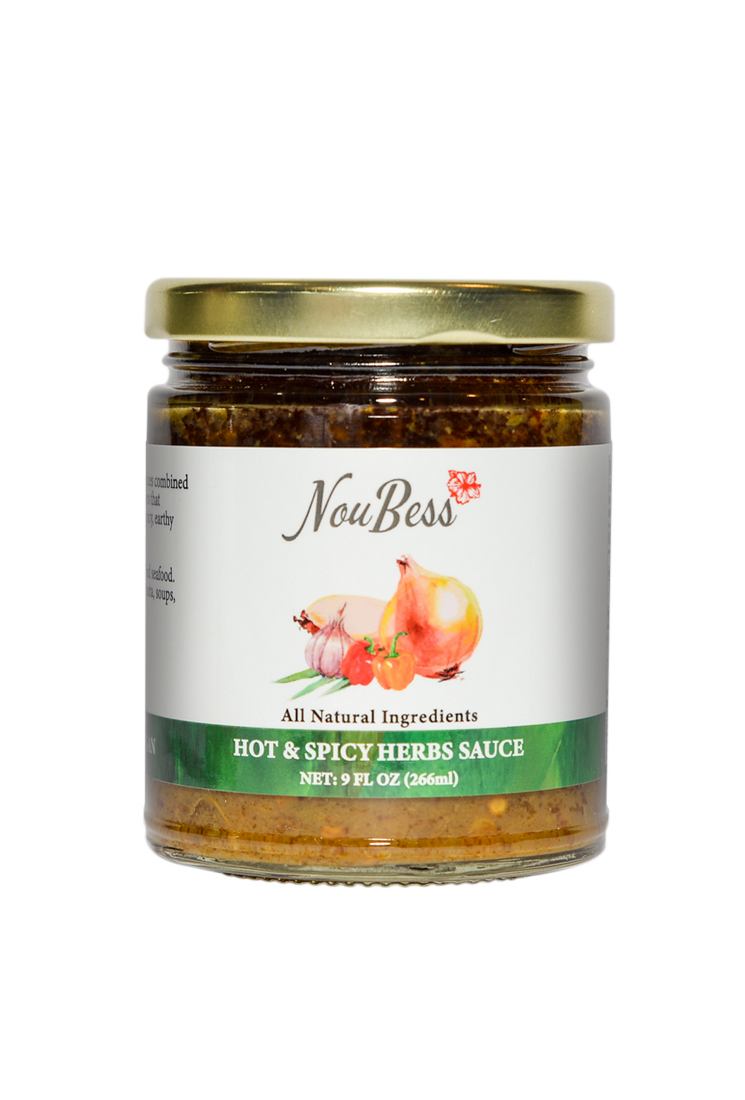 Maker:
Gemma's Living LLC
Oneonta, NY, United States
Pepper(s):
Habanero
Ingredients:
Chilli Peppers, Canola Oil, Onion, Cider Vinegar, Parsley, Garlic, Sea Salt, Curry, Paprika, Lemon Juice Concentrate
Description:
Official:
"If you love tons of flavor but you also need heat, this is the product for you. Our Original Hot and Spicy Herbs Sauce is a 9/10 on the heat scale. Fans have testified it is the perfect blend of fresh herbs, spices and some of the hottest peppers in the world.

A balance of fresh chopped chilis, fresh parsley, fresh garlic and the smokey taste of cumin makes this a much more versatile condiment than the usual vinegar-based chili sauces out there.

Serve our Hot and Spicy Sauce as a dip or on the side for those who want to add an extra spicy kick to breakfast, lunch or dinner."