Savory Accents - Blended Chilis Hot Sauce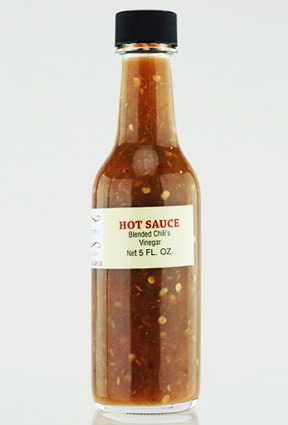 Maker:
Savory Accents
Verona, WI, United States
Ingredients:
Blended Chilies, Vinegar
Description:
Official:
"Use our new Hot Sauce as you would Tabasco® Sauce. This will add a little (or a lot of) spice to all that you prepare, defining a whole new taste dimension."
User Reviews
A4.4

Reviewed by Skiman1080 on September 26th, 2016

Taste: 4.8
Aroma: 4.3
Looks: 4.5
Heat: 4.1
Label: 3.6

Label:

Labeling doesn't draw your eye too much, but it's a local farm making their own stuff. Taste is much more important, where they nailed it!

Looks:

Not too thick and not too runny, just right

Aroma:

Perfectly balanced. Not overpowering and all natural. My vegan brother even liked it!

Taste:

This hotsauce is delicious! It packs a pretty good punch with a nice bit of after heat while still not being overbearing. I like hot sauce on everything and this is my new everyday go to. I bought it at the farmers market in Madison, Wisconsin and tried to fly back to Maryland with it and security took it. Definitely need to order a case and have them ship it! Enjoy

Heat:

Perfect for an everyday hot sauce. Just demoing heat with a great afterburn.

Overall:

I hope I can order a case of it and have it shipped to Maryland. That will allow me to toss all the other hot sauces outa my cabinet and make some more room. Definitely worth a try!