the CHILLI effect - El Presidente's Demise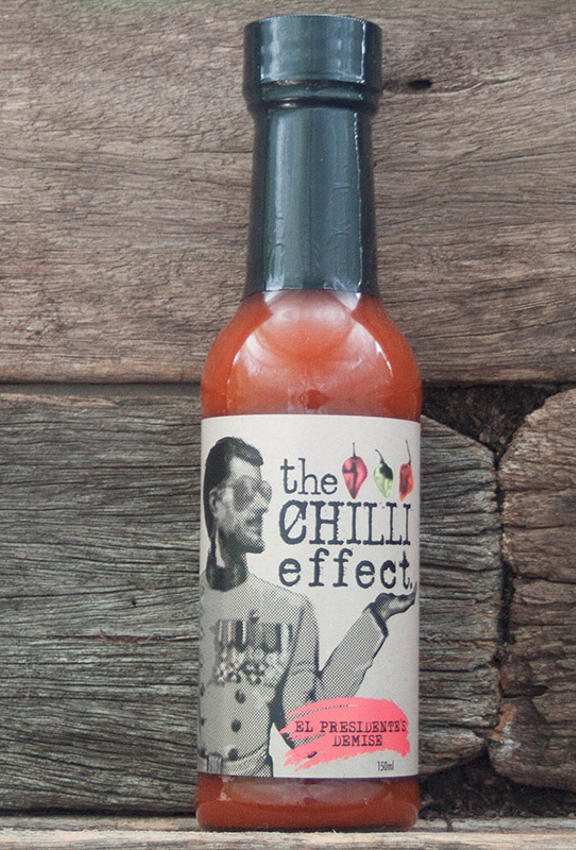 Maker:
the CHILLI effect
Australia
Pepper(s):
Habanero, Thai, Chipotle, Carolina Reaper
Ingredients:
Pineapple Juice, Lime Juice, Chilli (Habanero, Reaper & Birdseye), Tomato Puree, Chipotle, Chilli Powder, Salt, Spices, Xanthan (415), Citric Acid
Description:
Official:
"The CHILLI effect's NEW Australian hot sauce brings the full unforgiving fury of Carolina Reapers to a once calm tropical paradise. This is our hottest sauce.

What's the flavour?
Tasty, smooth & fiercely hot! Perfect for eggs, tacos, chilli con carne

What's the Chilli?
6% Carolina Reaper, 13% Habanero, 2% Birds Eye and Chipotle powder.

This sauce causes a riot wherever you take it, especially on tacos, buritos and pizza."