Thrive - Especially Special Sauce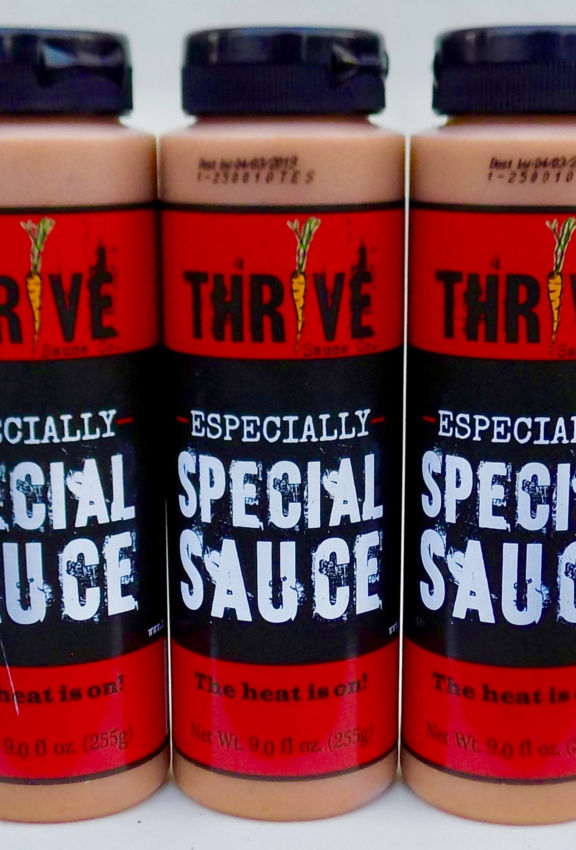 Maker:
Thrive Sauce Co.
Portland, OR, United States
Pepper(s):
Habanero
Ingredients:
Tomato Puree, Water, Roasted Onion, Roasted Habanero Peppers, Roasted Garlic, Agave Nectar, Apple Cider Vinegar, Non-gmo Canola Oil
Description:
Official:
"Our newest addition to our sauce family is the Especially Special sauce! Not for the faint of heart, we added even more habanero and cut the sweetness to make the spiciest iteration yet. True hot sauce lovers will appreciate the building heat and exceptional flavor added to their dish. Use it on hot wings, steak skewers, eggs and potatoes, and everything else!"