Thrive - Extra Special Sauce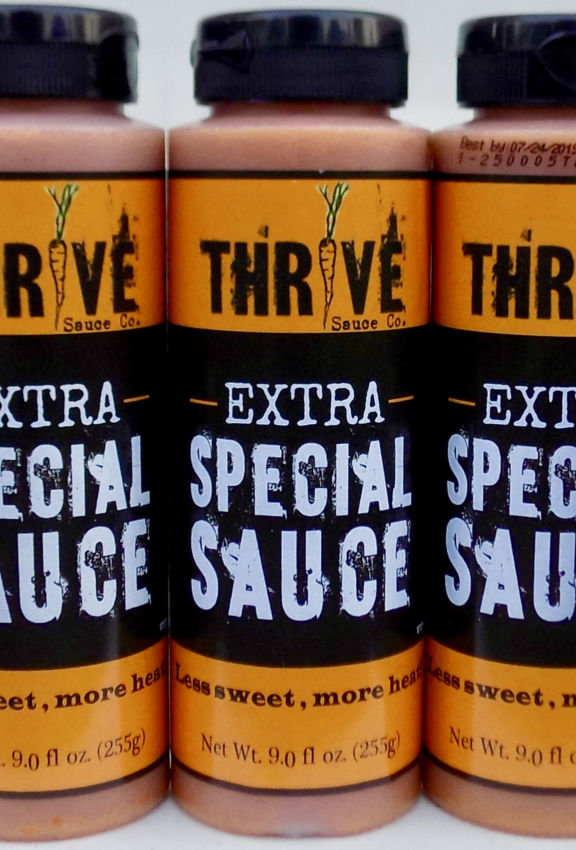 Maker:
Thrive Sauce Co.
Portland, OR, United States
Pepper(s):
Habanero
Ingredients:
Tomato Puree, Water, Roasted Onion, Apple Cider Vinegar, Agave Nectar, Non-gmo Canola Oil, Roasted Habanero Peppers, Roasted Garlic
Description:
Official:
"We doubled down on the habanero in this recipe to give you more of the spice you crave.This is the sauce that a little dab'll do ya! Unless of course, you can stand the heat. We use this sauce on nachos, burrito bowls, hot wings and everything else!"