Tia Lupita - Chipotle Hot Sauce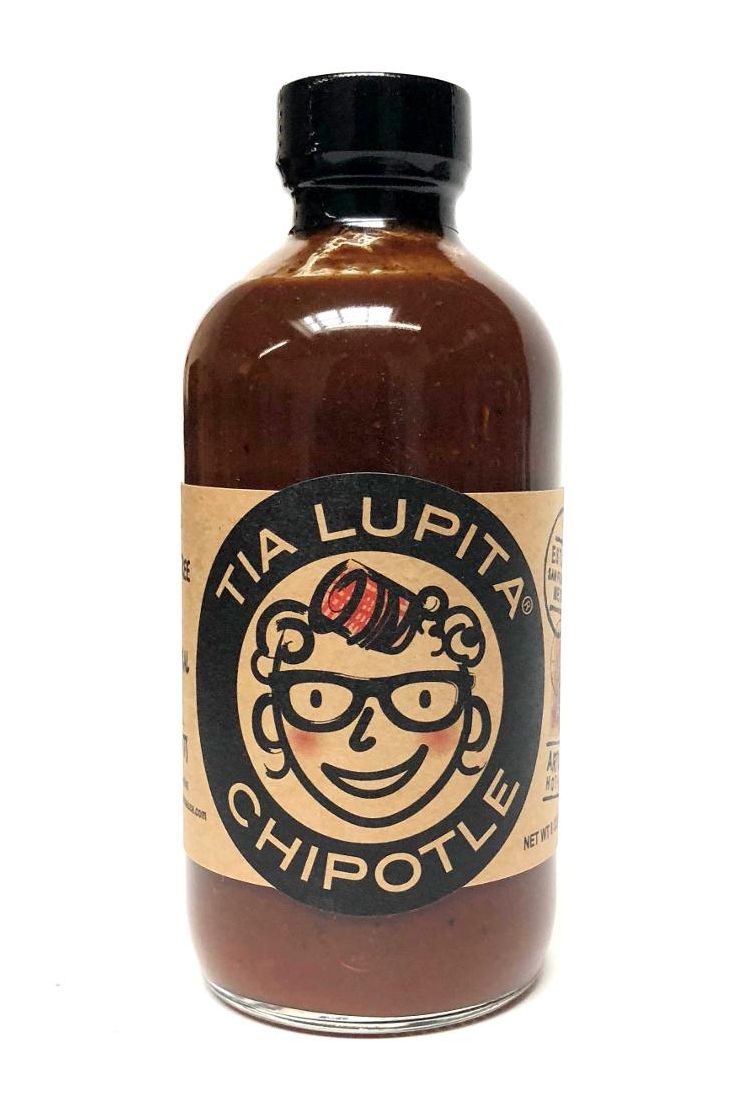 Maker:
Tia Lupita
Tiburon, CA, United States
Pepper(s):
Chipotle
Ingredients:
Chipotle Peppers, Water, Distilled Vinegar, Blue Agave Nectar, Salt, Garlic, Oregano, Black Pepper, Cumin
Description:
Official:
"My Mother, known by friends as Tia Lupita, has spent the last 50 years perfecting a family hot sauce recipe. This unique sauce is famous in our hometown of San Francisco, Mexico (much like the curler she is often wearing on her head!),. When I moved to San Francisco, California, my mom would ship me bottles of hot sauce to make sure I always had a piece of home with me. Soon friends began falling in love with Tia Lupita's hot sauce and the idea to bottle this sauce for all to enjoy was born."
User Reviews
A4.6

Reviewed by zackanero on May 11th, 2020

Taste: 4.5
Aroma: 5
Looks: 4
Heat: 1
Label: 2

Label:

Hand drawn, charcoal-esque picture of a woman wearing glasses and curlers. The label has a more cardboard feel to it than paper.

Looks:

Chunky and thick sauce that shows signs of a well-mixed blend. Hardly any flakes or pepper bits, but still feels rich and filled with spices. It has a dark mahogany color that goes matches with a consistent chipotle pepper feel. A little hard to pour.

Aroma:

Perfect, smoky pepper smell. I've had it for about a month and it still smells like it just came out of the smoker. You can even get whiffs of the spices contained within.

Taste:

Sensational--great mixture of smoke, pepper, and spice--exactly what one wants out of a mild chipotle sauce. The thick consistency adds to it to, allowing one to slather the sauce all over their tongue. Given that the heat hits early, it ends up feeling like a slightly thinner and less sweet barbecue sauce, which gives it the flexibility of putting it on everything. Damn near drinkable.

Heat:

Other than standard heat of a chipotle that hits the tip of the tongue, not too hot--can easily be poured in excess amounts on anything it's consumed with.

Overall:

An amazing "everything" sauce that takes every food it goes from zero to hero, and does a lot of legwork on the way. Great for tacos, burritos, rice/beans, but can also can in most meat dishes and sauces without a hint of an issue, pork chops and chicken especially.