Walkerswood - Hot Jamaican Scotch Bonnet Pepper Sauce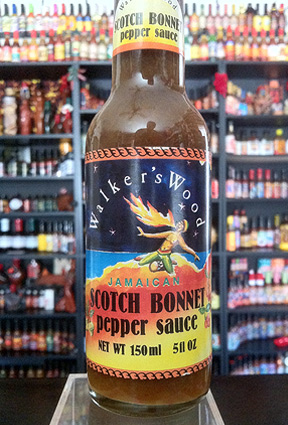 Maker:
Walkerswood
Jamaica
Pepper(s):
Scotch Bonnet
Ingredients:
Water, Scotch Bonnet Peppers, Vinegar, Modified Corn Starch, Salt, Citric Acid, Scallions, Onions, Garlic Powder, Potassium Sorbate, Thyme
Description:
Official:
"They started with the habanero pepper (just about the hottest variety on this planet) and then added sugar cane pineapple and vinegar. Eh voila a screaming hot but tasty sauce was born. This hot yet distinctly flavored sauce has an unmistakable aroma. Scotch Bonnet Pepper has become a staple in Jamaican cuisine. This sauce should be used sparingly and can enhance almost any savory dish."