We Rub You - Gochujang Korean Hot Sauce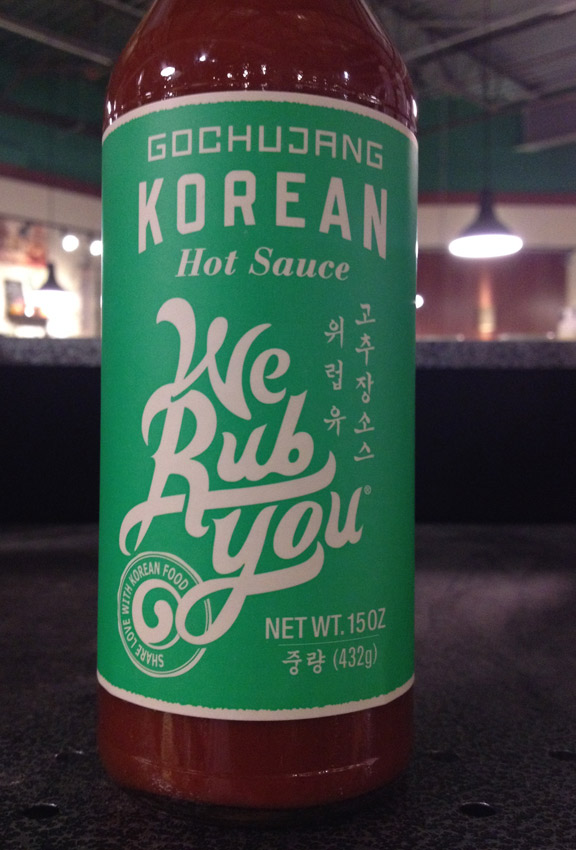 Maker:
We Rub You
Brooklyn, NY, United States
Ingredients:
Apple Cider Vinegar, Rice, Sugar, Corn Syrup, Water, Red Pepper Powder, Sesame Oil, Apple Juice, Salt, Steamed Rice Powder, Alcohol, Garlic, Onion, Koji
Description:
Official:
"This gluten free gochujang hot sauce highlights the ancient Korean fermented red chili pepper paste. It's popularly served alongside bibimbap (Korean rice bowls, often served in hot stone pots), but that doesn't stop us from pouring it on our hot dogs and hamburgers!

Use as cooking sauce or condiment. Made in the USA in small batches with all-natural, vegan ingredients. NO MSG, high fructose or artificial ingredients"