World Famous - LBI: Love Potion Extra Garlic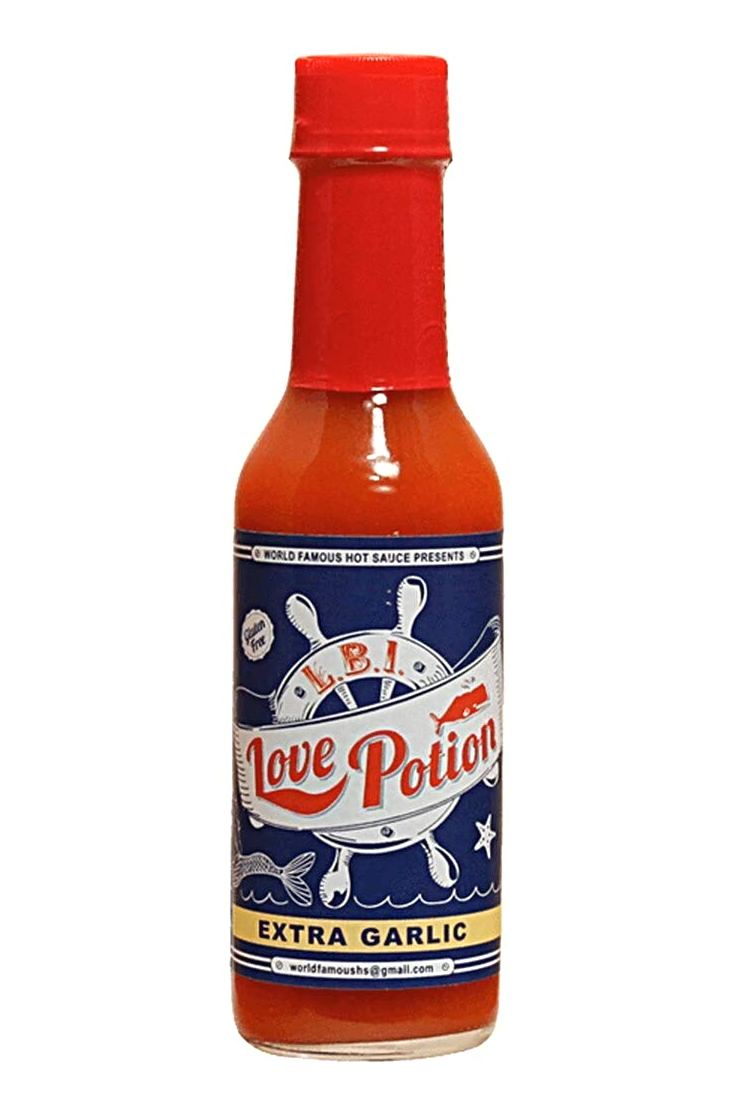 Maker:
World Famous Hot Sauce LLC
New York, NY, United States
Pepper(s):
Habanero
Ingredients:
Distilled Vinegar, Aged Red Habanero Peppers, Salt, Vegetable Blend (Dried Carrots, Dried Onions, Dried Garlic), Gum Blend (Xanthan Gum, Guar Gum)
Description:
Official:
"This dynamic, award winning garlic habanero hot sauce spawned from a homemade sauce that was originally created and given out as wedding favors by co-founders Graham and Lindsay Connolly for their 2013 wedding on Long Beach Island, New Jersey. With its medium heat, it is very accessible while adding a punch of life to any food or recipe. The vinegar levels are also quite low, allowing the other ingredients - aged red habaneros, carrots, onions, and garlic - to shine through."