Baron - Blazing Hot Sauce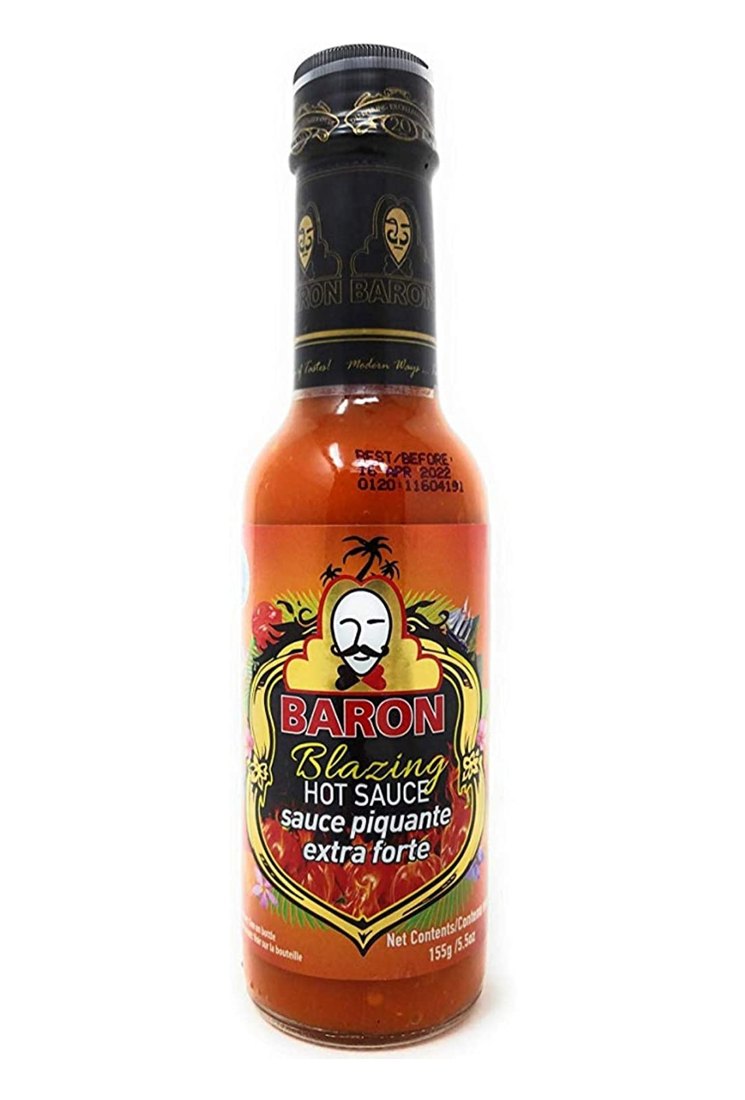 Maker:
Baron
Vieux Fort, Saint Lucia
Pepper(s):
Scotch Bonnet
Ingredients:
Hot Pepper, Filtered Water, Salt, Lime Extract, Modified Corn Starch, Acetic Acid, Garlic, Xanthan Gum, E385, E211, E129
Description:
Official:
"Proudly manufactured in the Caribbean"
User Reviews
A4.4

Reviewed by ButNo on September 23rd, 2020

Taste: 4.3
Aroma: 3.6
Looks: 4.4
Heat: 4.5
Label: 3.6

Label:

Does not mention the exact peppers used. Had to Google the answer.

Looks:

Bright red with chilli seeds. Thick enough to lift with a dipping food.

Aroma:

Smells like a hot sauce should. Do not recommend inhalation.

Taste:

Intense hit. Tangy enough to be distinctly different from Tabasco, maybe a touch below the Blair range in level of spice.

Heat:

Pleasant but intense heat. Leaves a sharp zing in the mouth but does not burn too much on the way out.

Overall:

Bought this at a local off licence because the usual Caribbean hot sauce we had at home was over. Quite enjoyed it with pizza and nuggets. I would avoid with foods that have jalapeños to truly enjoy the burn.