Boppa John!'s Habanero Sauce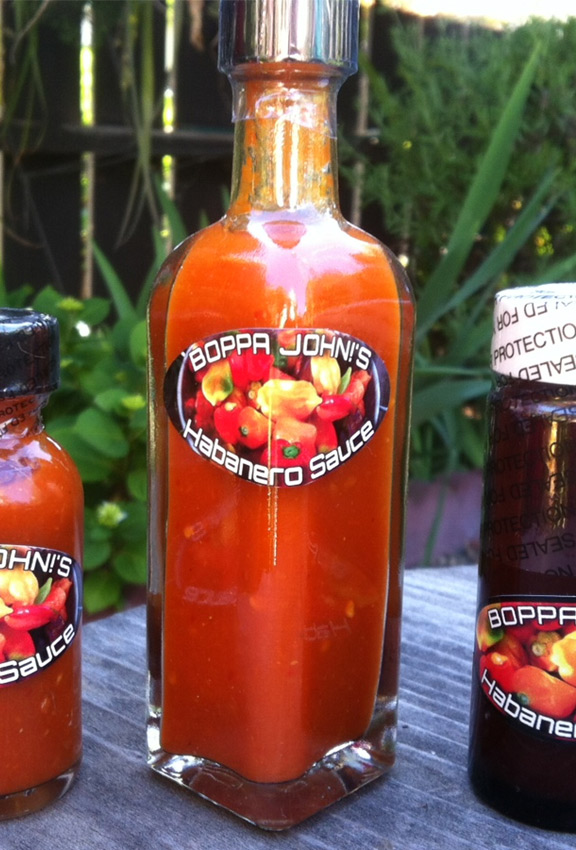 Maker:
John Gordon
Sunnyvale, CA, United States
Pepper(s):
Habanero, Fatalii, Bhut Jolokia (Ghost Chili), Red Savina, Trinidad Scorpion
Ingredients:
Home Grown Habanero Chilis (Red Savina, Fatali, Chocolate, Devil'sTongue, Bhut Jolokia, Trinidad Scorpion, Naga Morich), Organic Vegetable Broth, Organic Carrot Juice, And Just A Splash Of Locally Sourced (www.rabbitsfootmeadery.com) Hard Cider....as A Sort Of "blessing".
Description:
Official:
"Home grown and home made "all habanero" sauce with true habanero flavor.

Boppa John!'s is a "hobby sauce", made since 1999 in small batches and is hard to come by. The ingredients depend on the harvest, more of this, less of that, whatever the season delivers.

Over the years, it has evolved from an "any chili" paste containing onions, garlic, herbs and even cracked black pepper, to a pourable, concentrated "all habanero" sauce with a devoted following."