Bravado Spice - Black Garlic Carolina Reaper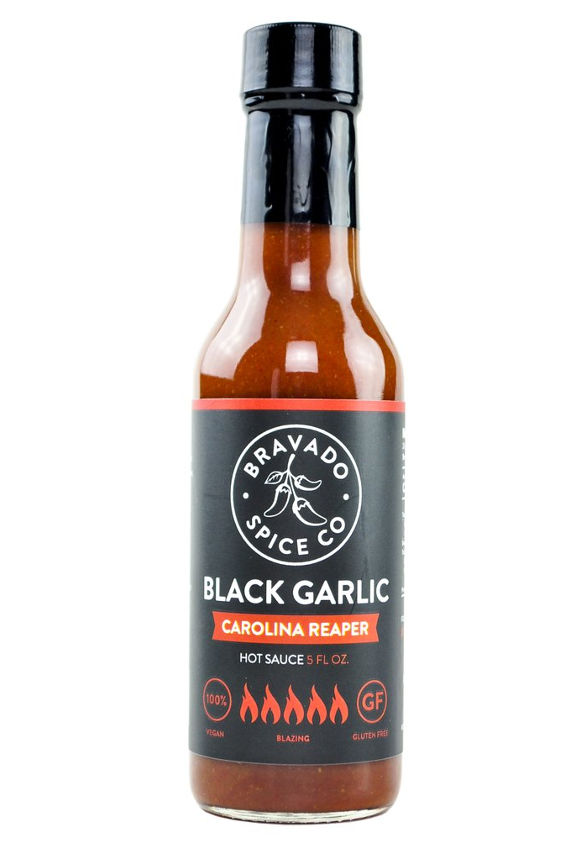 Maker:
Bravado Spice Co.
Houston, TX, United States
Pepper(s):
Serrano, Carolina Reaper
Ingredients:
Vinegar, Red Serrano, Carolina Reaper, Roasted Garlic, Maple Syrup, Black Garlic, Black Pepper, Sea Salt
Description:
Official:
"Undeniably Bold. The world's hottest pepper, savory black garlic, and a hint of sweet maple, this hot sauce will shake you to your core. Brace yourself."