Bravado Spice - Ghost Pepper & Blueberry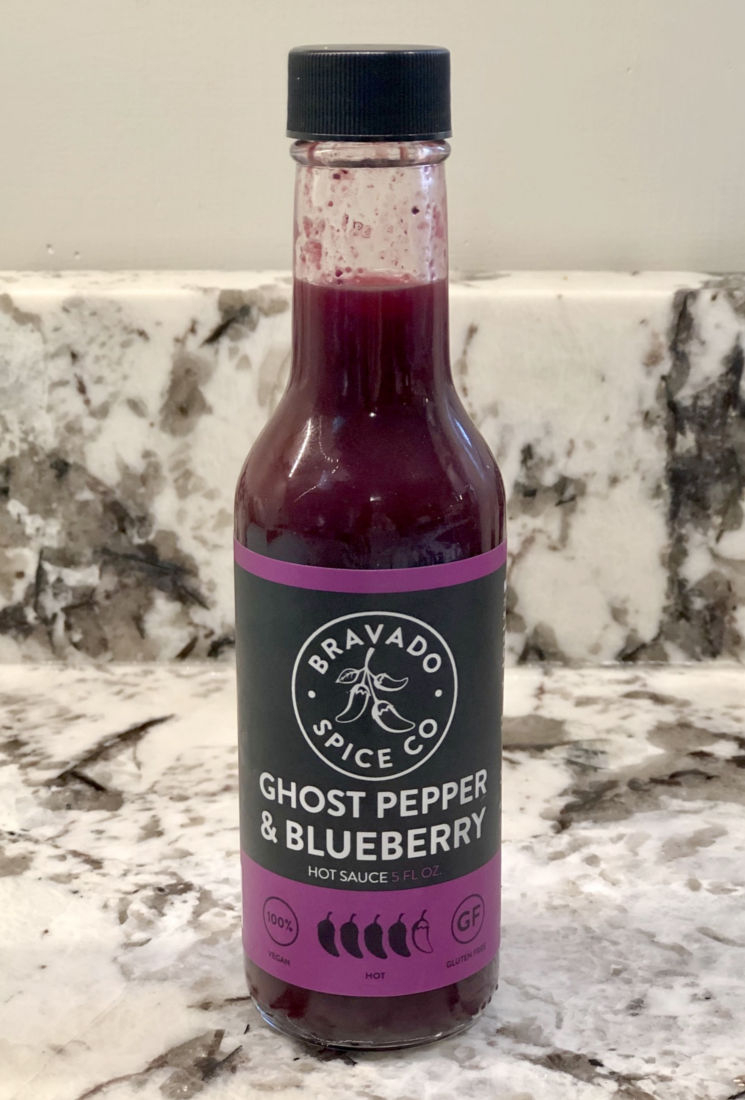 Maker:
Bravado Spice Co.
Houston, TX, United States
Pepper(s):
Bhut Jolokia (Ghost Chili)
Ingredients:
Blueberry, White Wine Vinegar, Ghost Pepper, Sea Salt, Black Pepper
Description:
Official:
"Dive into the deep end with fiery Ghost Peppers, cracked black pepper, and delicious blueberries. It's time to step up your hot sauce game."
User Reviews
A-4.1

Reviewed by benjamin3290 on March 14th, 2019

Taste: 3.5
Aroma: 4
Looks: 4
Heat: 4.4
Label: 3.9

Label:

Overall great label but they really need to include the Scoville rating

Looks:

Purple hot sauce is odd, no matter how great it tastes

Aroma:

Fruity with the heat of ghost pepper in the background

Taste:

Good level of heat but the sweetness may be too much for some people. The blueberry is certainly a unique flavor.

Heat:

Good burn that you would expect from ghost peppers, and the burn lingers longer than a lot of other sauces.

Overall:

Great sauce but the sweet fruit flavor may not be for everyone. The sweetness compliments the heat nicely.