Bravado Spice - Pineapple & Habanero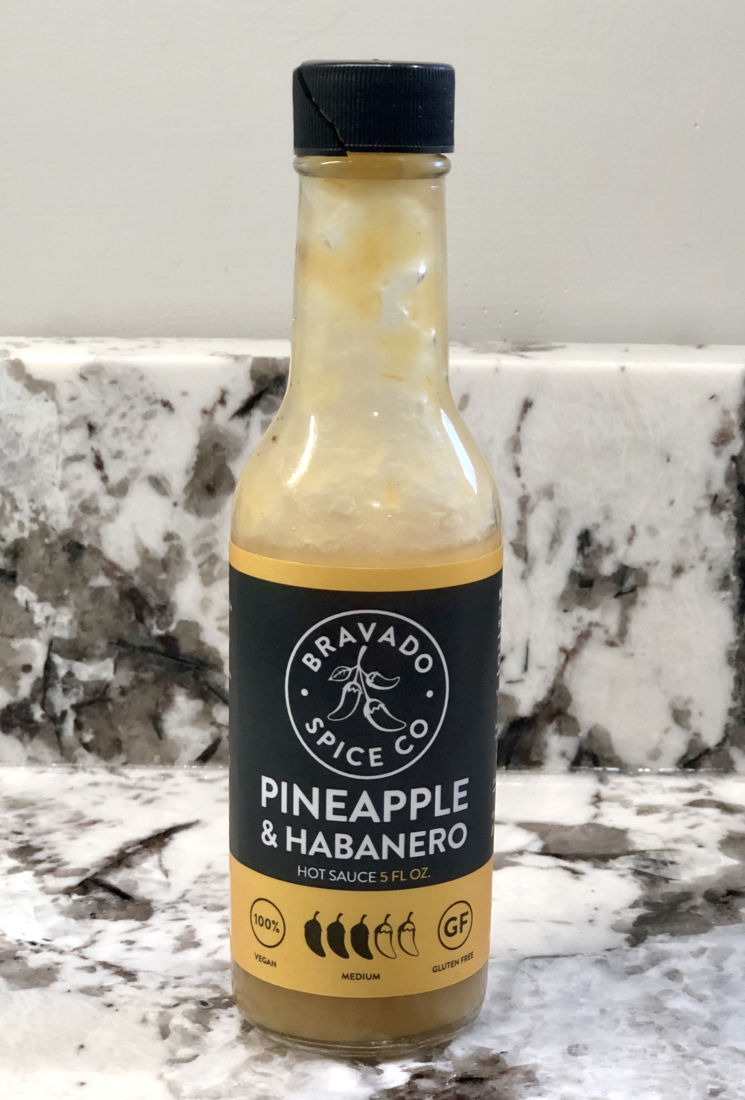 Maker:
Bravado Spice Co.
Houston, TX, United States
Pepper(s):
Habanero
Ingredients:
Pineapple, White Wine Vinegar, Yellow Bell Pepper, Habanero, Garlic, Sea Salt
Description:
Official:
"A blend of delicious pineapple and fiery habanero, this sweet and spicy sauce is the ultimate crowd pleaser. Sometimes nature hands you an ace in the hole."
User Reviews
A4.5

Reviewed by benjamin3290 on March 14th, 2019

Taste: 4.7
Aroma: 5
Looks: 4.6
Heat: 3.5
Label: 4

Label:

Bravado has a clean, handsome bottle that clearly defines what is in the sauce. The don't, however, include the Scoville units which is why my rating is not higher.

Looks:

Bright yellow sauce is enticing and friendly

Aroma:

This is honestly the best smelling hot sauce I've ever had

Taste:

This sauce is not very hot but has a nice subtle after burn. That being said, the pineapple compliments the habanero perfectly. This is one of the most delicious hot sauces I've ever had. I am partial to habanero sauces, so this checks all the boxes for me.

Heat:

There is no Scoville assignment on this bottle but I would rate it as moderate. Your average Joe would call it "hot" but it's pretty tame to seasoned hot sauce connoisseurs.

Overall:

This sauce is seriously delicious. This will appeal to a broad spectrum of hot sauce enthusiasts. The heat from the habanero provides a nice but tolerable level of heat while the pineapple is very sweet, making a really great compliment to one another. This probably isn't good on everything (I wouldn't put it on pizza) but is really excellent on chicken and other milder dishes so the sauce can take center stage.