Bullwhip - Kelp Hot Sauce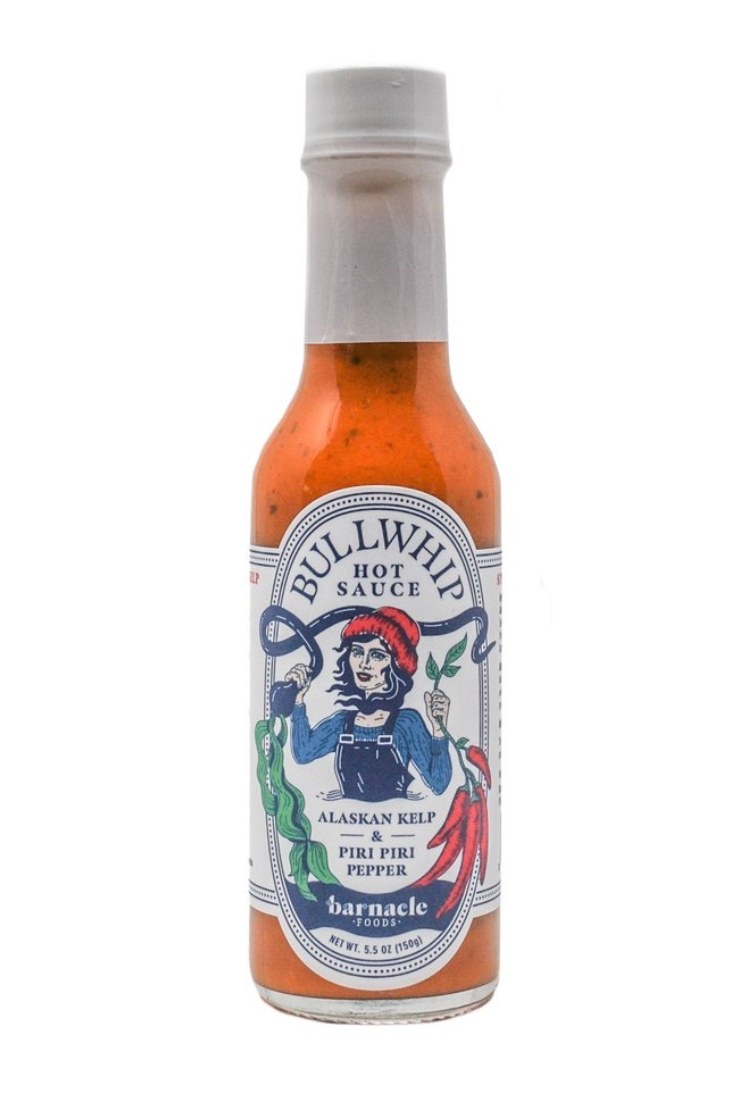 Maker:
Barnacle Foods
Juneau, AK, United States
Pepper(s):
Peri Peri
Ingredients:
Alaskan Bull Kelp, Vinegar, Water, Tomato, Vegetable Oil, Tomato Paste, Garlic, Salt, Piri Piri, Xanthan Gum
Description:
Official:
""Bullwhip" is the local name for our favorite type of kelp — bull kelp. Abundant in Alaska, kelp packs unmatched savory flavor and amazing nutrition — vitamins, minerals, it has it all!

This hot sauce is flavor first, heat second. A deep savory flavor from the kelp paired with heat from piri piri pepper will ignite your taste buds and leave your mouth warm.

This hot sauce ages well -- buy one (or three!): eat one now, save one for later, and give one to a friend!"