CaJohns - Tiki Bar Torch Hot Sauce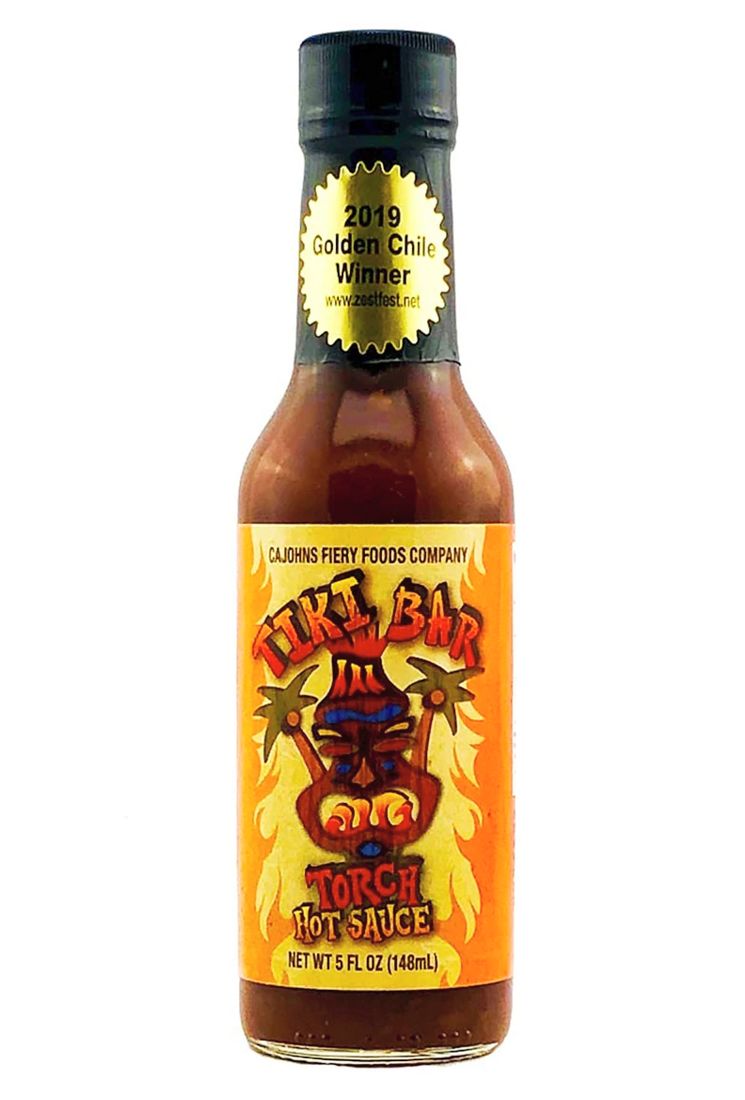 Maker:
CaJohns Fiery Foods
Westerville, OH, United States
Ingredients:
Chile Sauce (Water, Distilled Vinegar, Sugar, Chiles, Garlic, Xanthan Gum), Mango, Papaya, Pineapple, Sweet Soy Sauce (Palm Sugar, Water, Salt, Soybeans, Wheat), Brown Sugar, Chiles, Lemon Juice, Spices, Contains Gluten
Description:
Official:
"This sauce was inspired by the art of Stevo Stevotomic of Las Vegas, Nevada. This tasty treat harkens back to the Polynesian supper clubs of the 60's and 70's. Retro but relevant to today's tastes, a sweet hot wave of flavor awaits! Mahalo!"
User Reviews
A+5.0

Reviewed by andwich on November 5th, 2020

Taste: 5
Aroma: 5
Looks: 5
Heat: 4.7
Label: 5

Label:

Labeling accurately conveys expectations for whats inside, with a little bit of background.

Looks:

Great pourable thickness with a shiny syrupy consistency that coats the side of the bottle, showing the flecks of spice and fine pulpy texture.

Aroma:

Sweet and fruity aroma, like a sweet and sour or duck sauce turned up to 10.

Taste:

This is a sweet sauce you want to use to replace a Polynesian, duck sauce, or sweet and sour, when you want to add some heat. The tropical fruit and asian style sweet sauce are flavors you'll recognize here.

Heat:

Not so hot it's going to overpower, but just enough to kick it up.

Overall:

This is an A+ sauce because it's sweet flavor and balanced heat make it very appealing to a variety of palates. We fly through bottles of this sauce in my house. It's perfect for asian food, ideal for appetizers like egg rolls, wontons, and rangoon. Very similar to a Thai sweet chili sauce.