Cepera - Molho de Pimenta Vermelha: Salsa de Aji Roja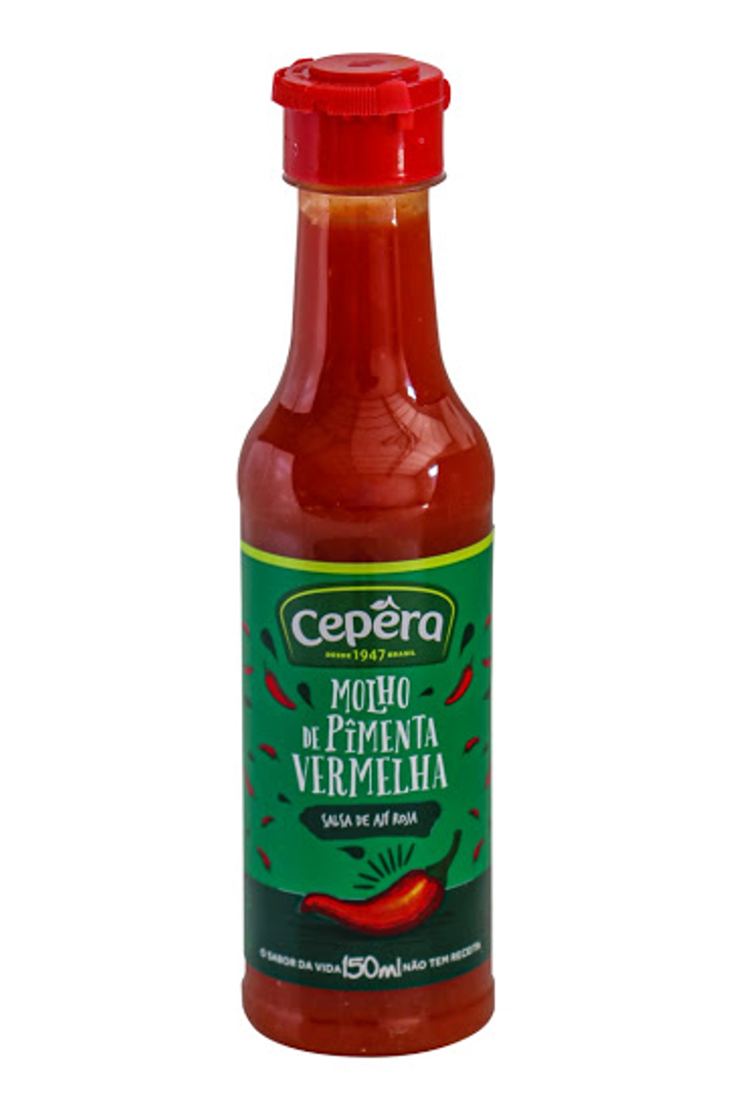 Maker:
Cepera
Brazil
Pepper(s):
Jalapeño
Ingredients:
Red Pepper Pulp, Water, Salt, Garlic, Xantham Gum
Description:
Official:
"Cepera hot red pepper sauce is a blend of Brazilian Malagueta and matured jalapeno peppers giving a unique and intense taste."
User Reviews
C+2.9

Reviewed by chiligeorge on May 15th, 2021

Taste: 2.8
Aroma: 3.1
Looks: 3.6
Heat: 2.9
Label: 3

Label:

Green all around, peppers flying about, text font captures the funky flavours of the country. The bottle has a convenient drip top with cap that seals nicely.

Looks:

Strong red colour with very small pieces of chili and garlic. Drips nicely, liquidy, mixes well in dishes like rice and beans. Tabasco like consistency. Slightly lighter colour.

Aroma:

That olivy smell like other hot sauces have, being a sign of fresh chilis. Vinegary, but peppery. Medium pungency. Your food will take on a more peppery smell, but nothing too drastic.

Taste:

Fresh chili and that vege taste. The garlic is very subdue, but its there. Your food will take on a little flavour, much less the garlic, but as if you cracked some black pepper and some capsicum/tomato juiciness. Not a roasted flavour, but the garlic and salt brings that up a bit. Very standard.

Heat:

Heat increases quickly, but not immediately. I wouldnt call it a punchy sauce. The heat to flavour ratio is perfectly balanced. Spicy enough to amp up a dish, but not spicy enough to make an experienced nose drip. Classic heat for a store shelf sauce.

Overall:

A decent sauce to have in your fridge. Drip it over rice and other dishes to work well. It has a small mexican influenced air about it, so meat dishes work great with this sauce. I tried this with rice and falafel and it was exactly what it needed.