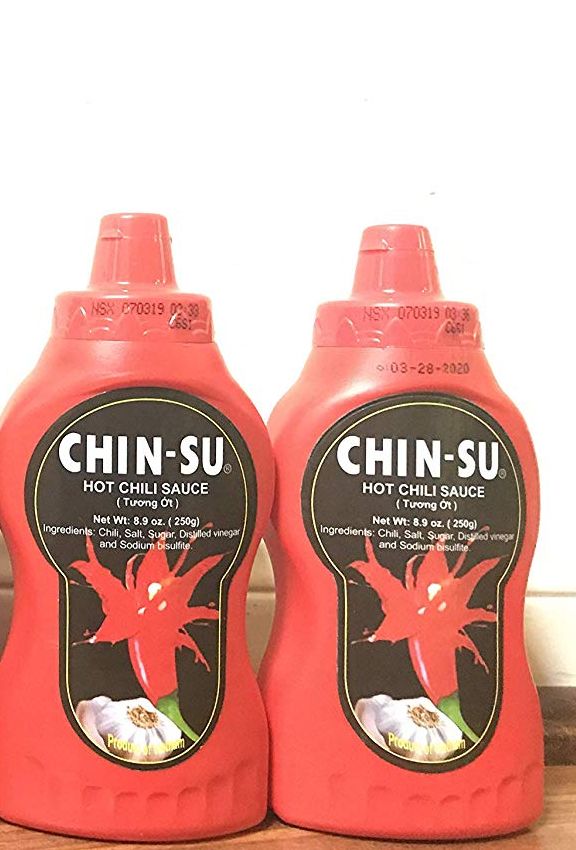 Ingredients:
Water, Sugar, Fresh Chili, Salt, Xanthan Gum, Fresh Garlic, Condensed Monosodium Glutamate, Acetic Acid
Description:
Official:
"Spicy and Tasty."
User Reviews
D+1.8

Reviewed by chiligeorge on July 21st, 2019

Taste: 3
Aroma: 2.8
Looks: 3.1
Heat: 1.2
Label: 1.3

Label:

Super basic squeeze bottle with the cap where you have to pry open with a utensil and cut off the top bit with a knife to get any sauce. Design is super basic. Entirely in Vietnamese.

Looks:

Bright, tiger orange sauce which is almost completely uniform in texture and colour. Like paint.

Aroma:

When mixed, it brings out a strong garlic smell. Also vinegary, but bright.

Taste:

Lighter and sweeter than i thought. It lightly lingers with the rest of the food. Its not overbearing in flavour.

Heat:

Doesnt bring the heat like other sauces, but its still hot enough to be a hot sauce, barely, if at all. Its a chili flavoured sauce, but the spice isnt quite spicy.

Overall:

If you like sweet, vibrant sauces that have garlic notes, this is for you, but as a hot sauce, it packs little to no punch and its more like a flavour additive than a heat bringer. Its fine if youre starting out, but theres much better options.