Culley's - Brutality Hot Sauce 13/10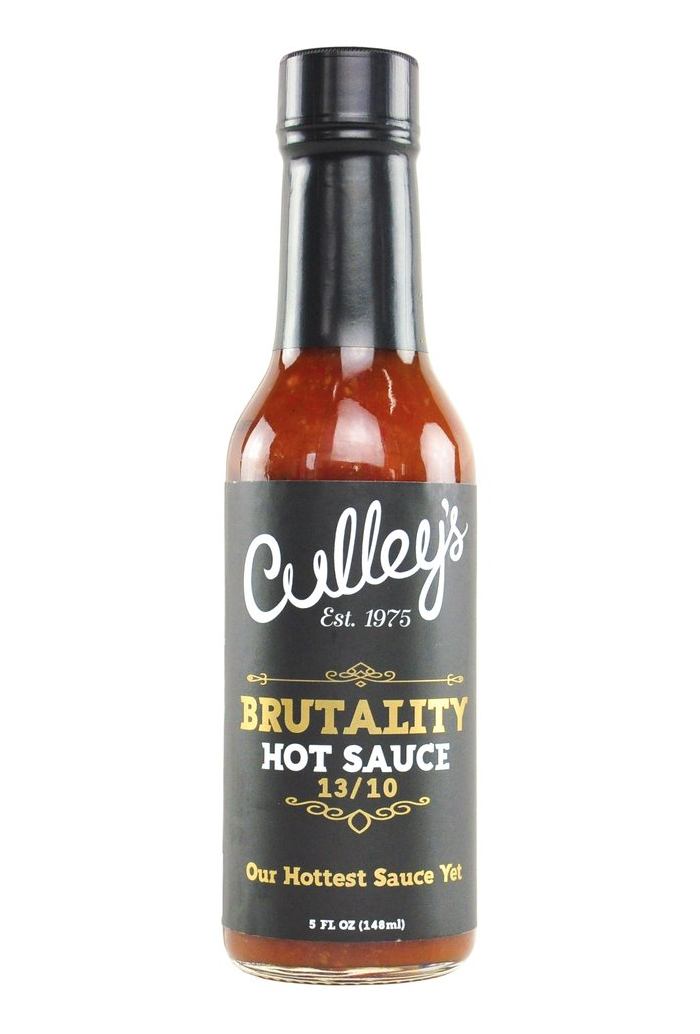 Maker:
Culley's
New Zealand
Pepper(s):
Bhut Jolokia (Ghost Chili), Trinidad Scorpion
Ingredients:
Reaper Pepper Mash (reaper Peppers And Vinegar), Apple Cider Vinegar, Jolokia Pepper Mash (bhut Jolokia Peppers, Salt), Trinidad Scorpion Pepper Mash (Trinidad Scorpion Peppers, Salt), Coconut Palm Sugar, Passionfruit Concentrate, Onions, Roasted Red Peppers (roasted Red Peppers, Water, Salt, Citric Acid), Mango, Garlic, Lemon Juice, Chia Seed Powder
Description:
Official:
"Culley's of New Zealand isn't known for doing anything in half measure, and their hottest sauce yet is no exception. Loaded with a mix of peppers that deliver a 1-2-3 punch, the real knockout comes from the flavor with the sweetness will melt into a trifecta of burning sensations from the tip of the tongue down to the top of your belly. Rounded out with a little roasted red pepper, this is a burner for the ages."