Culley's - Louisiana Habanero No. 6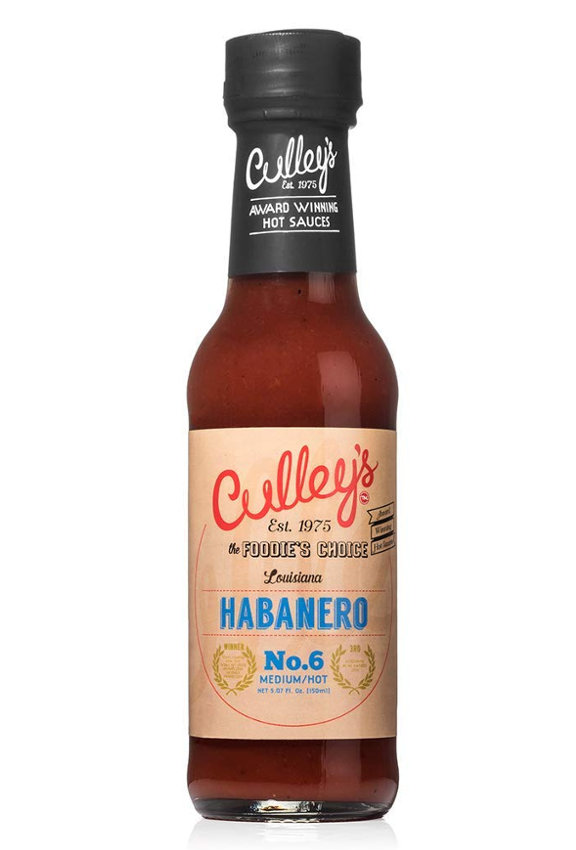 Maker:
Culley's
New Zealand
Pepper(s):
Habanero
Ingredients:
Vinegar, Red Bell Peppers, Onion, Roasted Bell Peppers, Red Peppers, Water, Salt, Sugar, Habanero Chillies, Garlic, Smoked Paprika, Xantham Gum, Pepper
Description:
Official:
"Great to add extra heat to any meal, perfect to add to a bloody mary."
User Reviews
B3.5

Reviewed by chiligeorge on October 25th, 2018

Taste: 4.2
Aroma: 3.7
Looks: 4.6
Heat: 4
Label: 2

Label:

Very simple design. Not very eye catching. Wish it was a brighter colour like red to stand out, but pair with the habanero heat.

Looks:

Smokey amber orange with visible seeds and grains. Lighter when spread. Quite textured. Slightly colours food.

Aroma:

Typical habanero smell. Peppery and vinegary.

Taste:

Thin, slightly vinegary and a strong presence of the pepper and smoked paprika. Would work well in a beef or chicken dish.

Heat:

Considerably hot for a store bought sauce. The heat slightly overpowers the taste, but the flavour/heat ratio is still relatively balanced. Burns at the throat. Heat rises fast.

Overall:

A normal habanero sauce taken to its limits with bolder heat and flavour. Its a spicy sauce, but its still tameable in lower dosages. Not for little kids or non-chilliheads.