Dave's Total Insanity Hot Sauce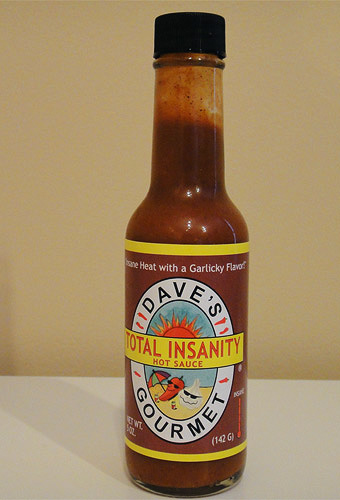 Maker:
Dave's Gourmet
San Francisco, CA, United States
Pepper(s):
Jalapeño
SHU
:

48,700
Ingredients:
Vinegar, Water, Lime Juice, Hot Pepper Extract, Onion, Red Hot Chiles, Garlic, Jalapeno Peppers, Sugar
Description:
Official:
"Insane heat with a garlicky flavor! Winner of National Fiery Foods Challenge and featured on The Food Network. Insanity Sauce is a cooking ingredient and this sauce can go right on your plate, but one drop at a time."