Dunn's River - Jamaican Style Hot Sauce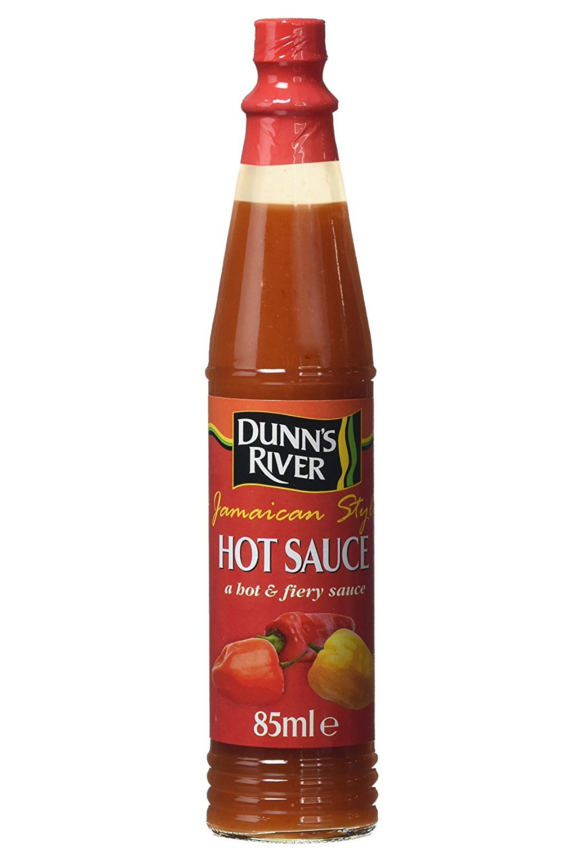 Maker:
Grace Foods
Welwyn Garden City , United Kingdom
Pepper(s):
Habanero, Cayenne
Ingredients:
Water, Pepper Mash (47%) (habanero Peppers, Cayenne Peppers, Salt, Acetic Acid, Sugar Syrup, Xanthan Gum, Potassium Sorbate
Description:
Official:
"A spicy and piquant sauce to add heat and flavour to any dish - also fantastic in cocktails especially Bloody and Virgin Marys."
User Reviews
B-3.2

Reviewed by ilikehotsauce on September 30th, 2017

Taste: 3.2
Aroma: 3.1
Looks: 2.8
Heat: 2.7
Label: 2.5

Label:

85ml bottle from The Co-op, Reading, super cheap, nice. Standard label with an image of three peppers, not much to say. Back of the label calls it extra hot.

Looks:

Red colour with small floaties, standard stuff. Consistency could be a bit thicker.

Aroma:

Habanero, cayenne, light fruity notes. Nice.

Taste:

Similar to smell, habanero and cayenne pepper mash, fairly salty, light sugar, pretty nice.

Heat:

Certainly not extra hot as the label describes it, some decent heat.

Overall:

Pretty nice for a cheap supermarket sauce, consistency isn't think enough but there are nice habanero and cayenne flavours and it doesn't go overboard with the salt.