Fat Cat - Papaya Pequin Passion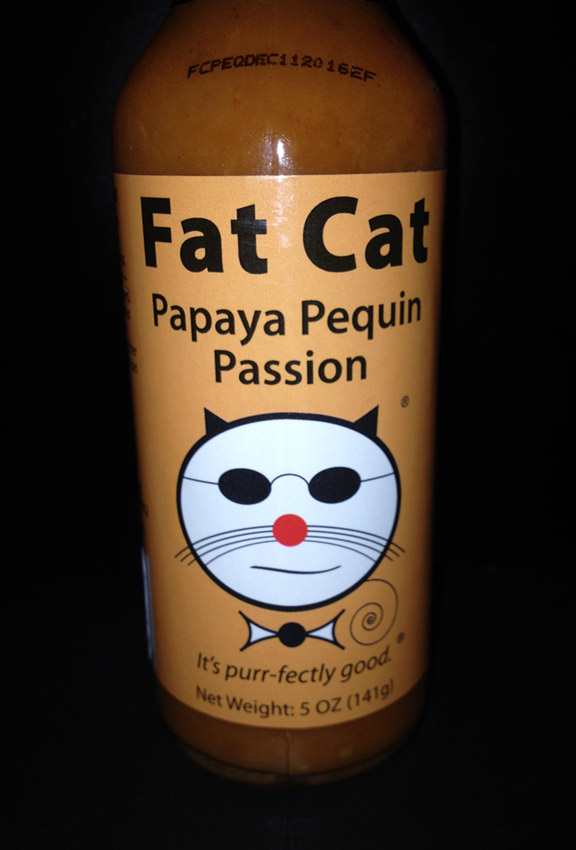 Maker:
Fat Cat
Orlando, FL, United States
Pepper(s):
Piquin
Ingredients:
Papaya, Onion, Pineapple Juice, Apple Cider Vinegar, Canola Oil, Ginger, Garlic, Sugar, Sea Salt, Pequin Peppers, Natural Vegetable Gums, Allspice
Description:
Official:
"Triple P! Inspired by the exotic flavors of the Caribbean, this unique sauce features a tantalizing blend of papaya, pineapple, ginger, allspice and more — all brought together by the inclusion of pequin peppers, tiny fire starters that pack some serious back heat. Sweet and spicy in the best sense of the words, it's the perfect topper for lighter meats like turkey breast, ham or pork loin, and a natural match for seafood."