Feisty Tiger - Fruity Fire Sauce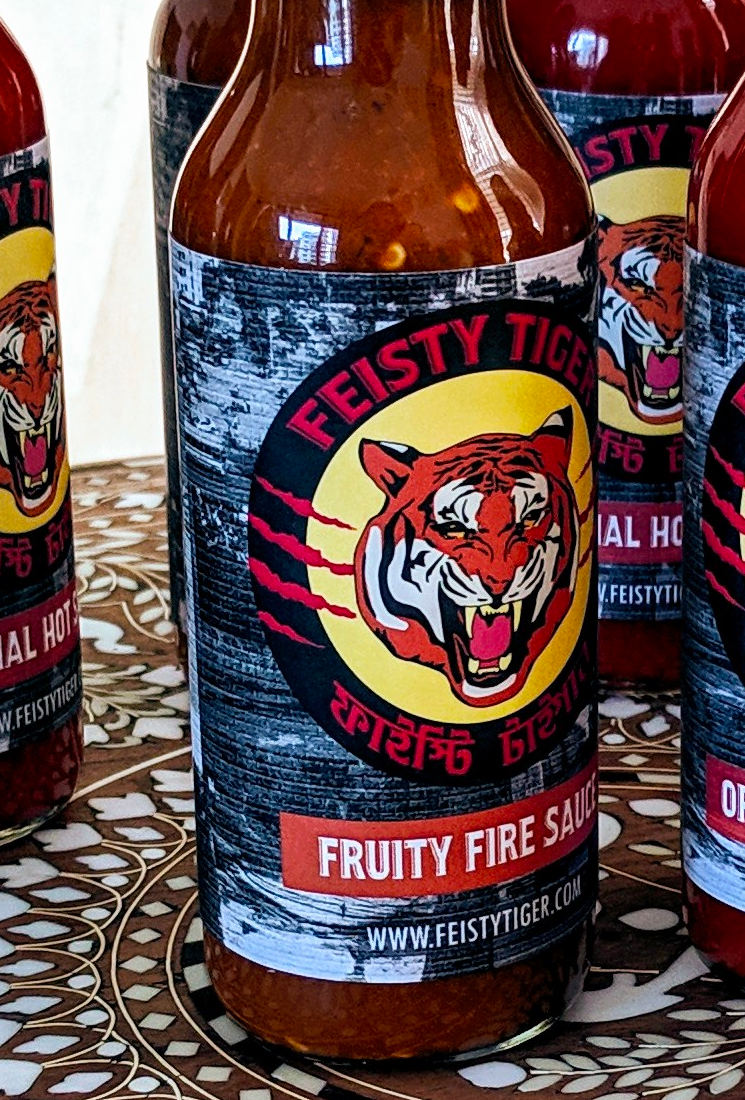 Maker:
Feisty Tiger
Bangladesh
Pepper(s):
Naga Morich
Ingredients:
Naga Chilies, Pineapple, Raw Apple Cider Vinegar, Garlic, Salt
Description:
Official:
"This arranged marriage of pineapple and naga morich is a solid one. We start by fermenting roasted Naga chilies from Sylhet with roasted red chilies from Chittagong, and roasted pineapple from Gazipur. As always, we finish off this well-loved sauce with our raw apple cider vinegar."
User Reviews
A+5.0

Reviewed by nicoleadarme on July 8th, 2020

Taste: 5
Aroma: 5
Looks: 5
Heat: 2
Label: 5

Label:

It's a fierce tiger on a Bengali background. Love it!

Looks:

The deep red and fruity bits look great together

Aroma:

It smells like sweetened spice!

Taste:

Brilliant. Perfect with tortillas, roast chicken, lasagna, everything really!

Heat:

Exactly the right amount of HOT ;)

Overall:

This is my favourite hot sauce on the planet! Everyone needs to try it!!!!!