Avila Gorilla - Pineapple Mango Hot Sauce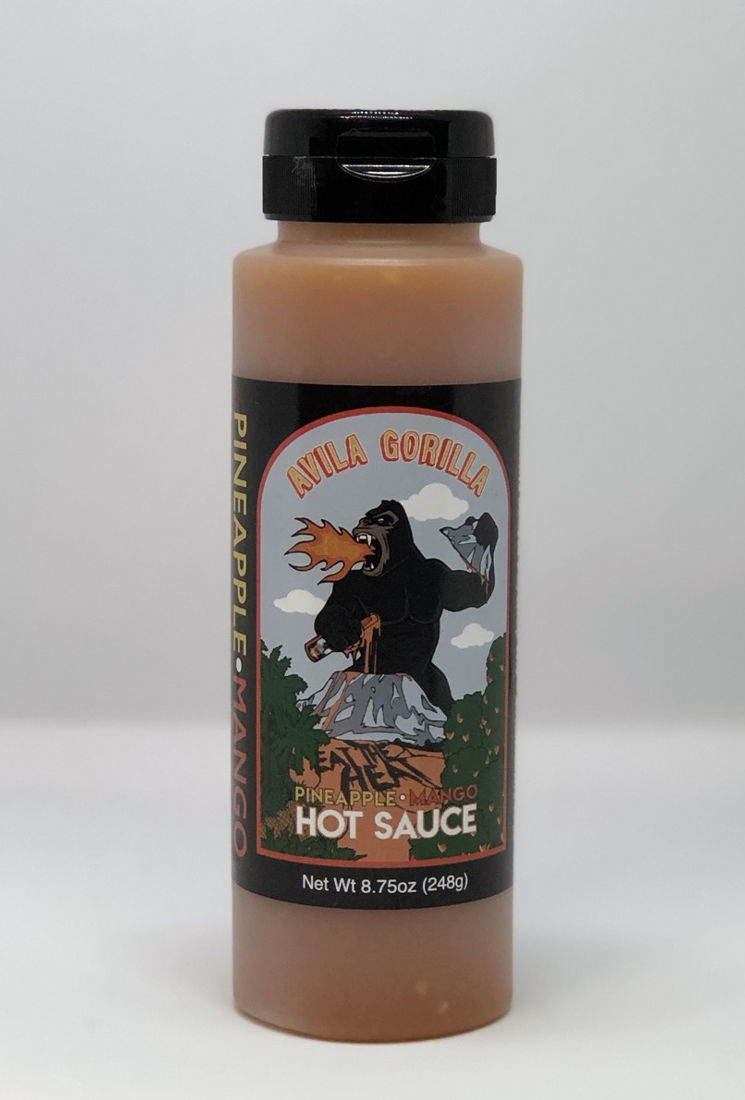 Maker:
Gorilla Sauces
Puyallup , WA, United States
Pepper(s):
Habanero, Fatalii, Peri Peri
Ingredients:
Pineapple,mango, Habanero, Jalapeños, Ghost Peppers, Water, Yellow Bell Pepper, Cane Sugar Organic, Apple Cider Vinegar, Tomato Paste, Shallots, Garlic, Salt, Cultured Dextrose,acids ( Acetic, Citric)
Description:
Official:
"These two classic fruits have been brought together once again to bring your palate to life. This sauce collaborates well with pizza, eggs, wings and great on fish (especially fish tacos)."
User Reviews
A+5.0

Reviewed by Pascal on January 15th, 2019

Taste: 4.6
Aroma: 4.1
Looks: 4.9
Heat: 3.9
Label: 5

Label:

Label is awesome! Love the concept and vibrant colors they used. Being from the northwest I really love it

Looks:

Sauce has great consistency and color and the plastic squeeze bottle is great for putting in my wife's purse when we're on the go.

Aroma:

I can really smell the pineapple and mango

Taste:

Good burn but not blow your mouth away spicy, I get the sweet fruit in the front and the burn in the back. I can definitely taste the ghost pepper burn.

Heat:

I'm used to really really spicy sauce but this one has a good burn and is suitable for almost everyone I think.

Overall:

Looking forward to trying the other two flavors in this lineup. This pineapple mango pairs well with white fish and wings. I'm looking forward to some fish tacos with it. Hope to see more from this company, great looks, great taste and affordable.