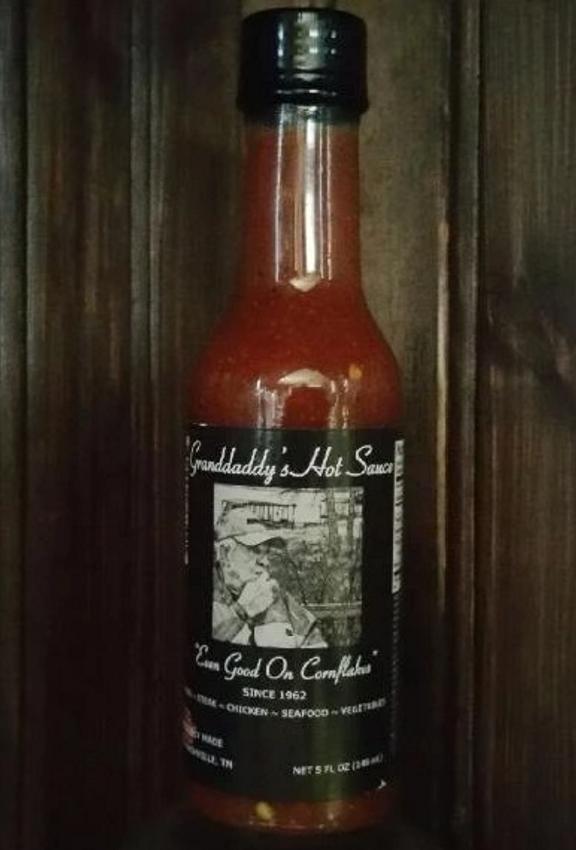 Maker:
Steve Soward
Nashville, TN, United States
Ingredients:
Tomato Concentrate, Apple Cider Vinegar, Vinegar, Tomato Puree, High Fructose Corn Syrup, Corn Syrup, And Contains 2% Or Less Of: Salt, Sugar, Onion, Garlic, Spices, Molasses, Red Bell Pepper, Anchovies, Tamarind Extract, Chili Pepper Extract, Malt Vinegar, Modified Food Starch, Raisin Juice Concentrate, Soybean Oil, Turmeric, Apple Puree, Red Chili Pepper Flakes, Natural Flavors, Sodium Benzoate, And Potassium Sorbate, Caramel Color, Contains Anchovy
Description:
Official:
"Unique specialty hot sauce with versatile ways to enjoy this delicious one-of-a-kind taste! Try it today and you'll see just why so many can't get enough of Tennessee's newest specialty BBQ hot sauce.

So Many Ways to Use ~

Top this great tasting vinegar-based specialty hot sauce on almost anything including any meats, seafood, vegetables, dips, pastas, eggs and more

-Marinade – ribs, chicken, hamburgers, steaks, shrimp, and more
-Cook your favorite dishes and add a flavorful taste
-Dip your favorite foods or add to your favorite dip"
User Reviews
A+4.8

Reviewed by Melissa98 on June 25th, 2023

Taste: 4.9
Aroma: 4.9
Looks: 4.9
Heat: 3.3
Label: 4.9

Label:

Cool label the reason I tried it.

Looks:

The consistency is perfect. If you like thinner sauces you'll love this.

Aroma:

The aroma makes my mouth water!

Taste:

The taste for me was just right amount of heat while still allowing me to enjoy the array of flavors.

Heat:

This sauce has a medium heat to me and I noticed right away the heat hits you afterwards. Not a big kick of heat but that's why I love this sauce so much I can use it on everything to add flavor without overpowering my food. If you're looking for extreme heat this sauce isn't it.

Overall:

More than a hot sauce I use this on Everything! I would recommend to anyone who loves to experiment with cooking because it's amazing to cook with.