Grinders - Banana Rat Wing Sauce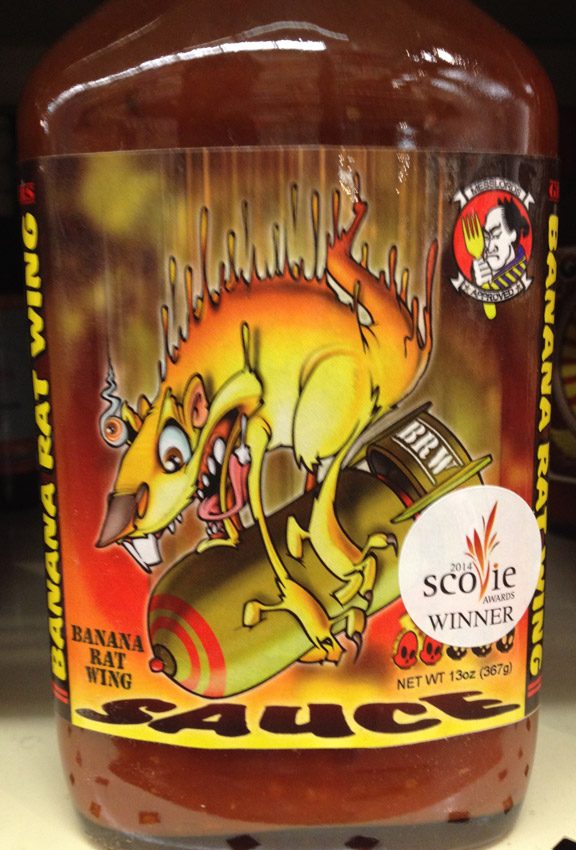 Maker:
Grinders
Kansas City , MO, United States
Pepper(s):
Habanero, Cayenne
Ingredients:
Cayenne Peppers (Cayenne Peppers, Water, Salt), Water, Mango Puree Concentrate, Vinegar, Sugar, Mustard (Yellow Mustard Seed, Vinegar, Salt, And Spices), Habanero Peppers (Habanero Peppers, Salt), Garlic, Spices (Sugar, Salt, Garlic, Onion, Celery, Brown Sugar, Ancho Chili Pepper, Paprika), Natural Thickener (Xanthan Gum), Ascorbic Acid, Spices.
Description:
Official:
"Assault your tastebuds with our award-winning Banana Rat Wing Sauce, named after the infamous rodent, while cooking for the military at GTMO. Deploy it on chicken wings • BBQ • marinade • dipping sauce. Add BRW to your culinary arsenal."