Hell's Kitchen Hot Sauce - Pepper Pastry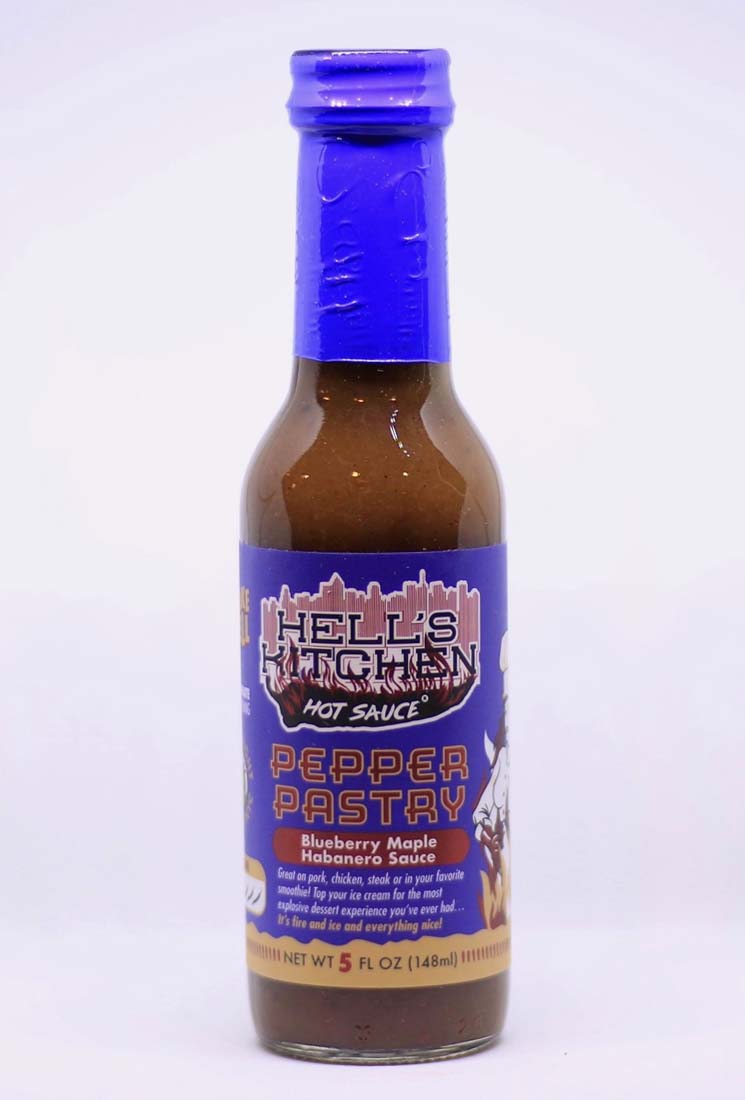 Maker:
Hell's Kitchen Hot Sauce
New York, NY, United States
Pepper(s):
Habanero, Fatalii
Ingredients:
Fatali Peppers, Habanero Peppers, Water, Pears, Maple Syrup, Orange Juice, White Vinegar, Pineapple, Blueberries, Lemons, Salt, Garlic Powder, Ginger, Cinnamon
Description:
Official:
"Blueberry Maple Habanero Sauce:
Savory and sweet, this sauce is as versatile as it is interesting. Goes great with everything from steak to smoothies! Top your ice cream with a little Pepper Pastry for the most explosive dessert experience you've ever had… fire and ice!"